It feels like I just closed my eyes in a tepee at Falls Festival, and suddenly now it's December! The year has flown by, so here is a cute little look back at the year with some of my favourite/most memorable moments.

January saw the Tasmania blog, which focussed on said trip to Falls and subsequent road trip around Tasmania. I shot the trip on 35mm film, visiting places like Hobart, Freycinet National Park, Port Arthur, Launceston, Lake St Clair/Cradle Mountain National Park, Richmond… Check out the blog for those photos, some of which featured on Vogue Italia's PhotoVogue.
It was also this month I revealed my 2014 shoot with Sacha Reeve via my blog, entitled 'Sacha Clare' which later featured in issue one of Koko Mag!
January also saw the brainstorming for my big project Koko Mag, as well as for my move to London.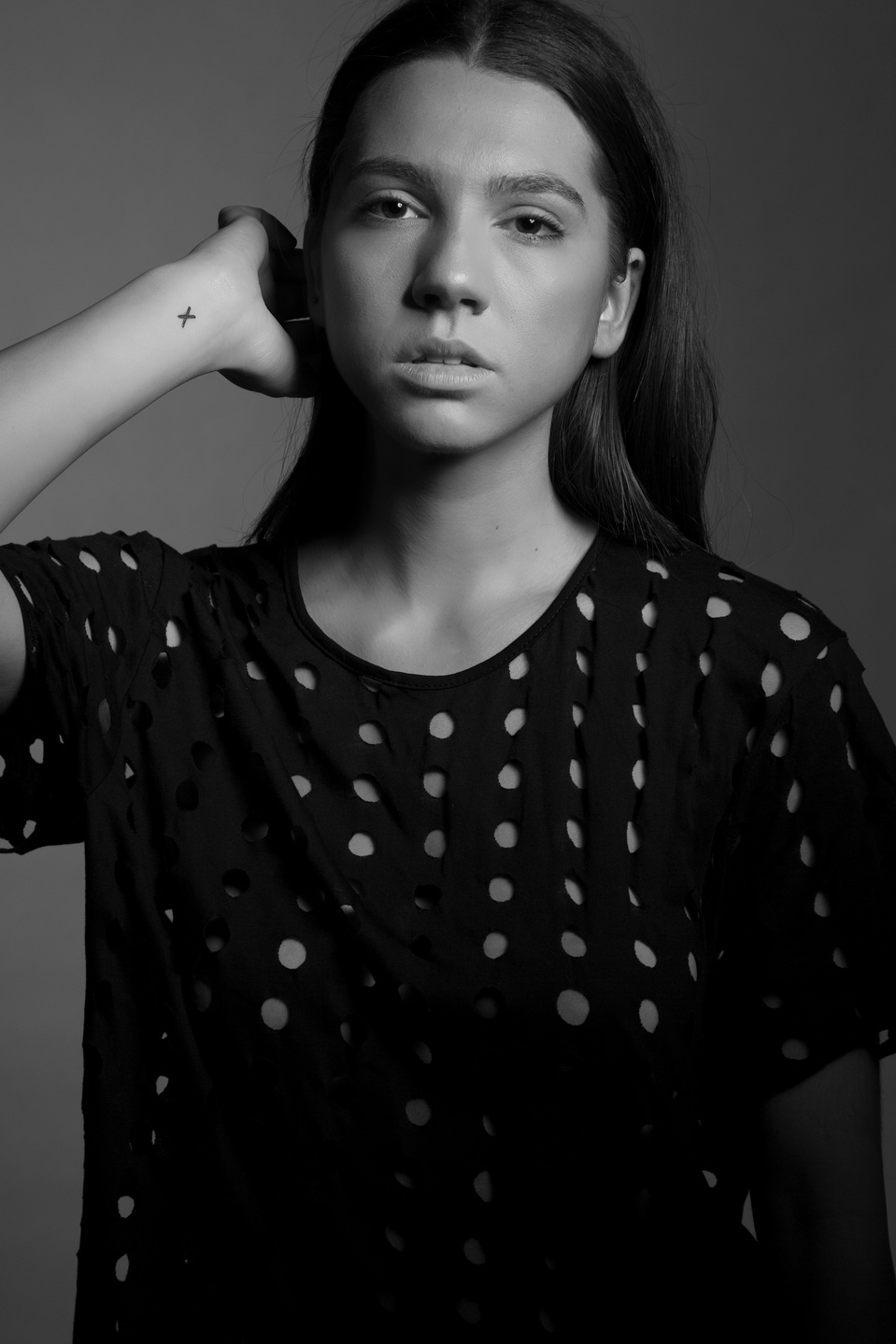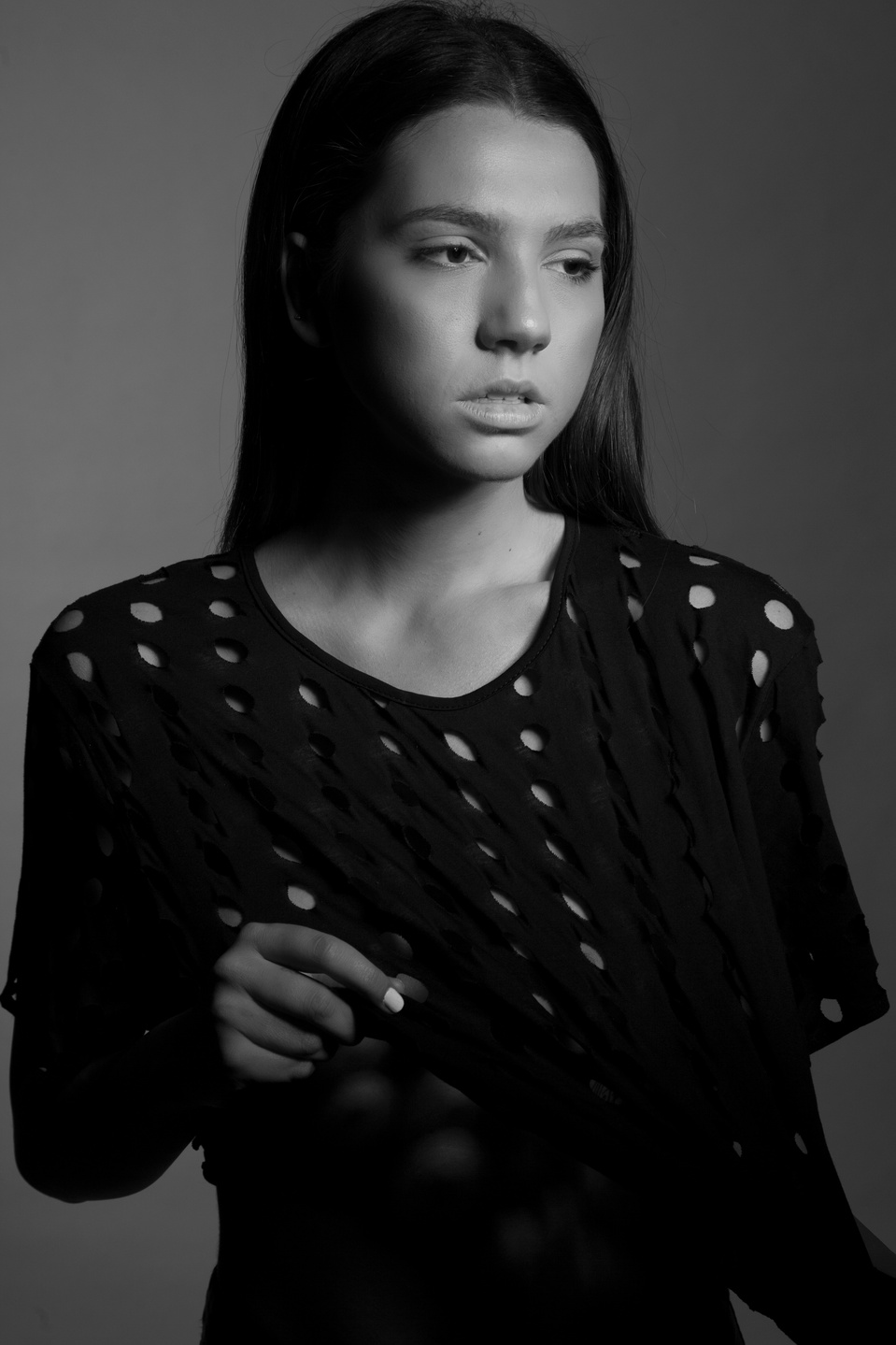 February delivered my latest work with Memphis Black featured in Tattoo Kultur magazine. Simply entitled 'Memphis Black', we had shot this work in November 2014 using lots of fun coloured gels and light trickery - all these colours were created in camera! The shoot was a quasi-sequel to an editorial I worked on with Charley Webber back in 2013 using soft pastels and a strong tattooed model. You can read more on the influences and what not here.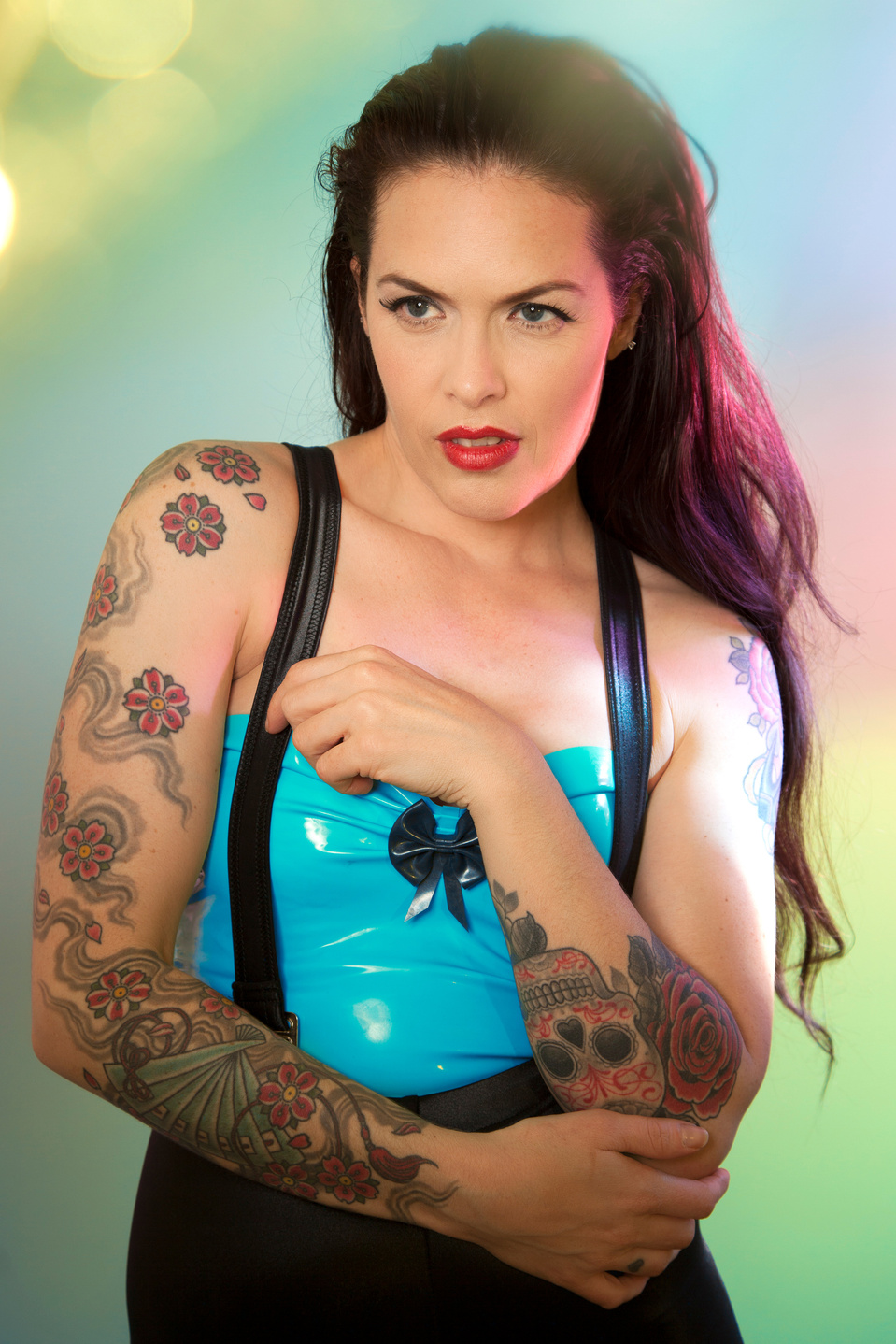 In March Koko Mag was finally released, in both print and digital editions via Magcloud.
It launched with a cover starring Memphis Black, shot by Chris Mirek Freeman. The issue was packed full of amazing content from around the world, including artists from Italy, America, the UK, and Australia of course.
The back of the issue featured Shauny Ben-Natan's 'Study of a Mannequin', which later led to our collaboration.
The project was created as a means to cover the gaps between commercial and fine art, a haven for those who favour both. There were two features, and the pages were designed in a minimalist way that made sure the works were the key focus. Memphis and Rmatta Couture were issue one's features. Check out the Koko Mag page to learn more on the project!
Koko i also launched featuring my collaboration with Sabbath Peter and Madeleine Grace MUA, entitled 'Nightcall'. The editorial featured outfits by labels like Virgin Blak, Rick Owens, and Saxony, and was lit as a way to bridge my two main styles - really dark, and really colourful.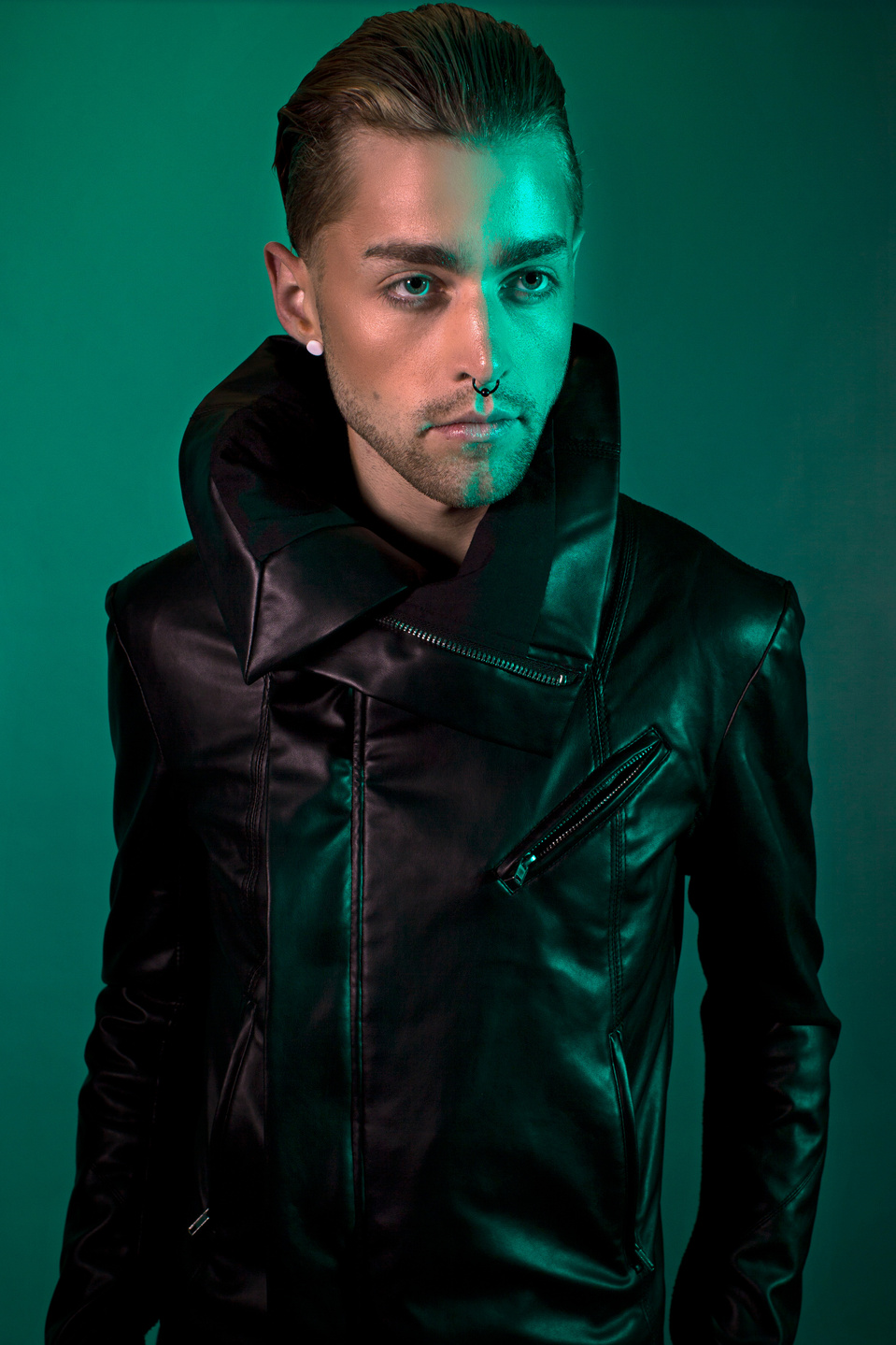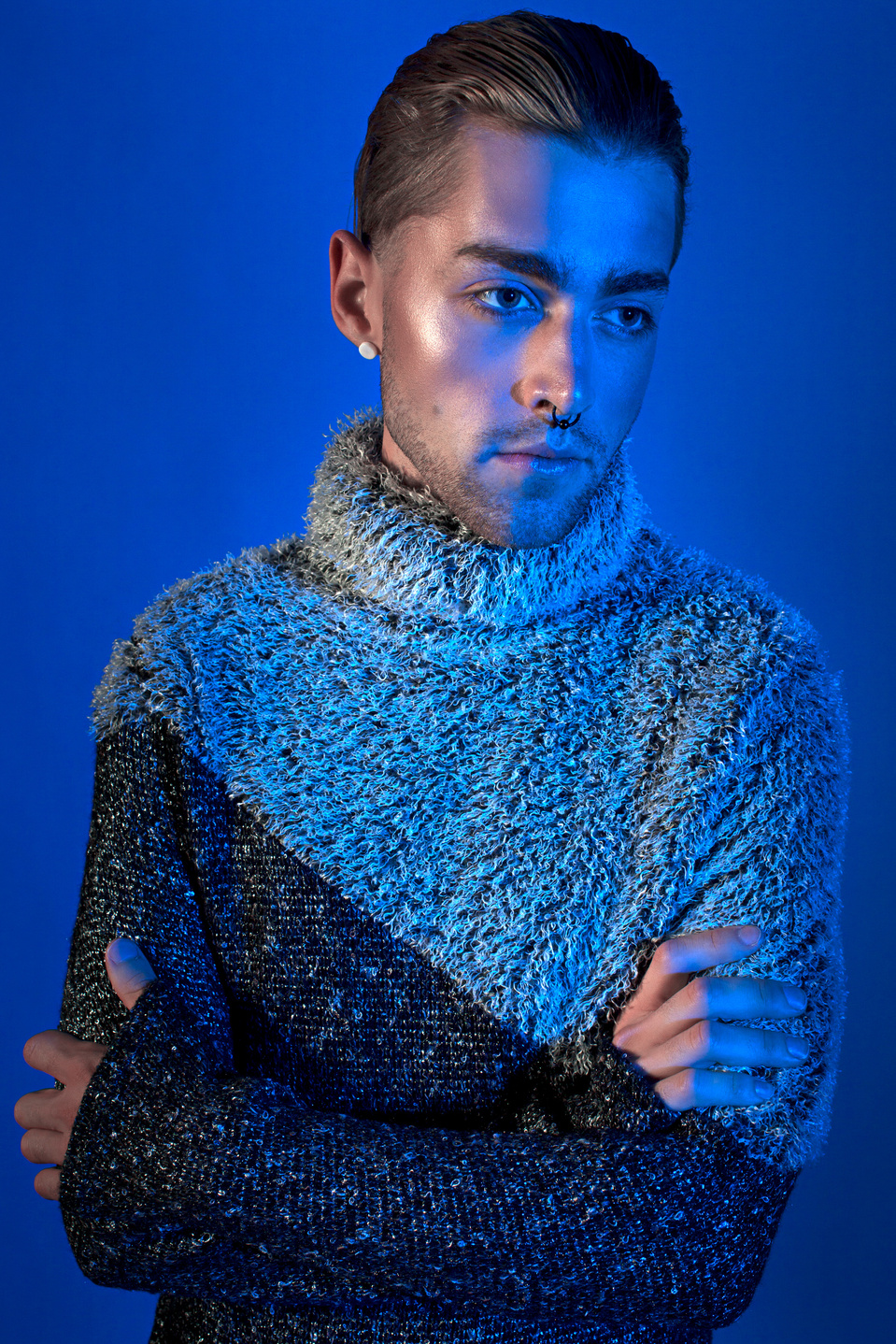 A reunion like no other! April brought Hany Lee back to Australia, and back in front of my lens. We did two shoots together quite quickly, the first of which 'Origami', featured in Like a Lion Magazine. Hany and I were known in high school to do weird and wonderful shoots, so we had to do something creative! For this shoot I created a contraption for my camera which would allow the kaleidoscope effect to happen in camera - that's right these images were created in camera! (With the exception of the borders being made in post obviously).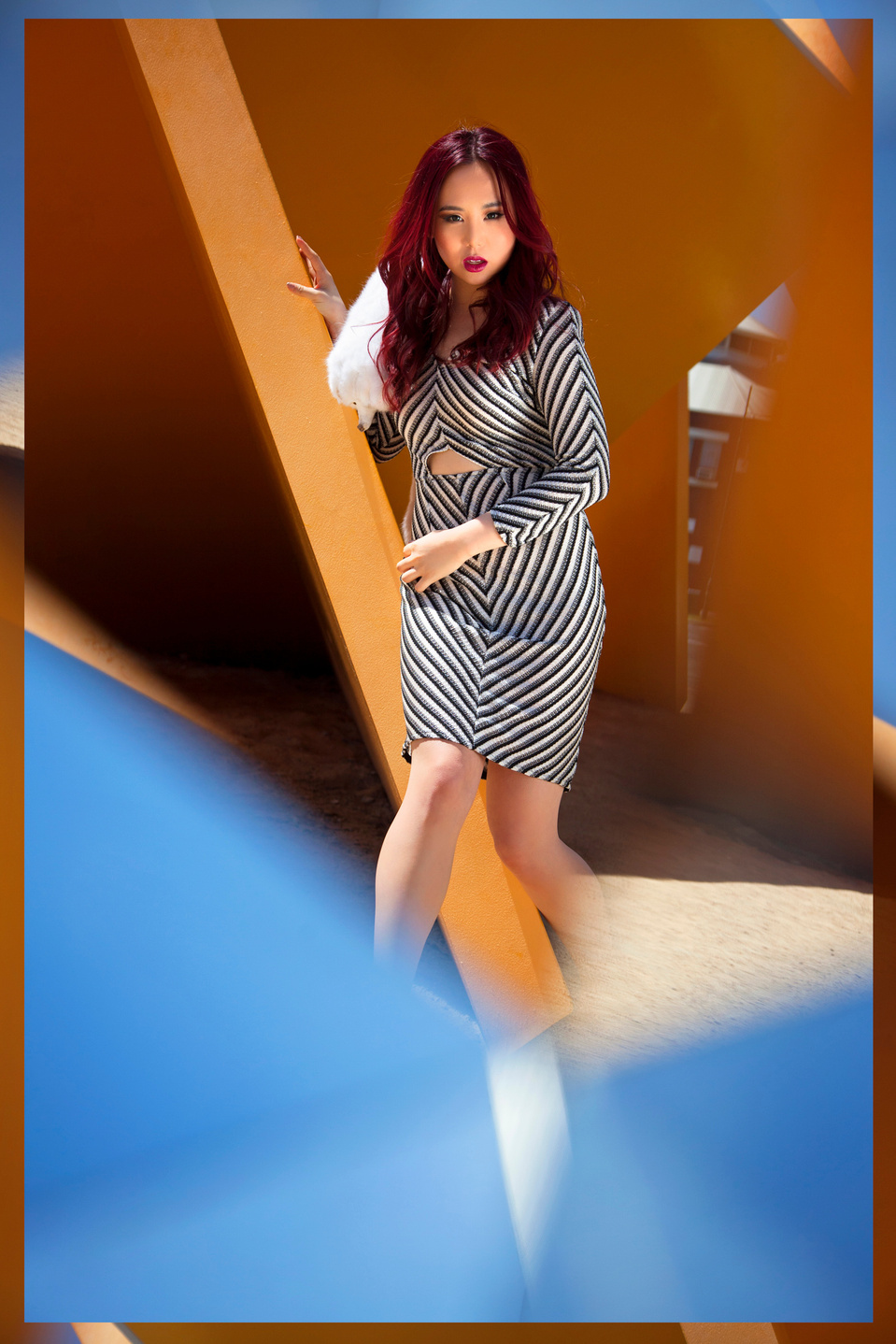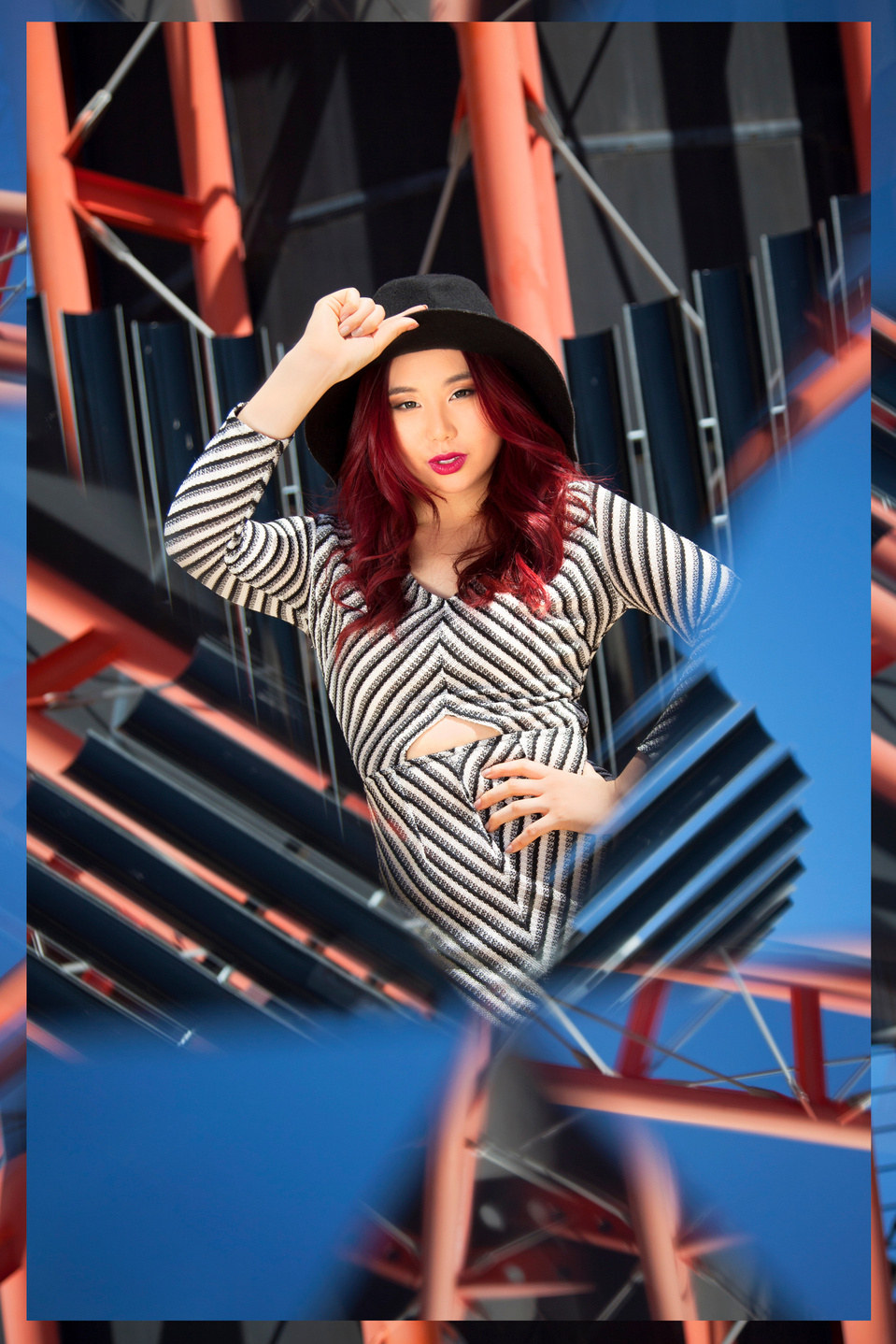 May began with a feature on me being posted on Scorpio Jin, but the highlight of the month was of course Koko ii. Due to the overwhelming positive response to Koko Mag, the second issue launched at the end of May in TWO different editions!
'Fire' featured a digital pokemon illustration as it's cover, and a fiery fashion shot as it's back. 'Cherry' issue featured my second collaboration with Hany (entitled HANY X KAFEI) and a blown glass artwork of a cherry on the back. It was so exciting to be able to launch the second issue and have the freedom to do a lot different that I had originally wanted.
Koko Mag was originally intended to always have variant covers, so this was an exciting step to take for issue two. The interior design had been slightly tweaked, not changed per se but just modified to be more attractive - obviously the key focus here was still on the works and the artists. Also, the issue featured many different artists; issue one unfortunately featured a LOT of fashion photography and then Shauny's incredible paintings, however issue ii starred illustrations, musicians, blown glass, some real crazy stuff that I'm thrilled I got the chance to include.
May also had one more big reveal - my collaboration with musician TFC was finally revealed! We teased a few images from our yet to be released set, so keep an eye out for any more news on those!
The months of June and July were crazy busy, planning for London, attempting to make Koko iii, and working on a tonne of projects before leaving!
Following on from the success that Koko Mag had enjoyed so far, I moved on to a third issue. Unfortunately due to a lot of things, some my own fault some unavoidable, the whole issue had to be canned. There were time issues, issues with the quality of submissions being less than that of the last issue, issues with the proposed features, it just made sense to put a stop to it rather than putting out something half baked that I wasn't happy with.
We also saw the release of my 'Unseen' blog, which featured a lot of trials and tests, including pattern work, a horror series made with GIFs inspired by my 'The Beast Below' series, and the unveiling/casting call of my nude series - still to be released in full!
Memphis and I also saw our latest collaboration 'Immortal' featured in Rebelicious Magazine! The editorial was a modern take on a Japanese Geisha.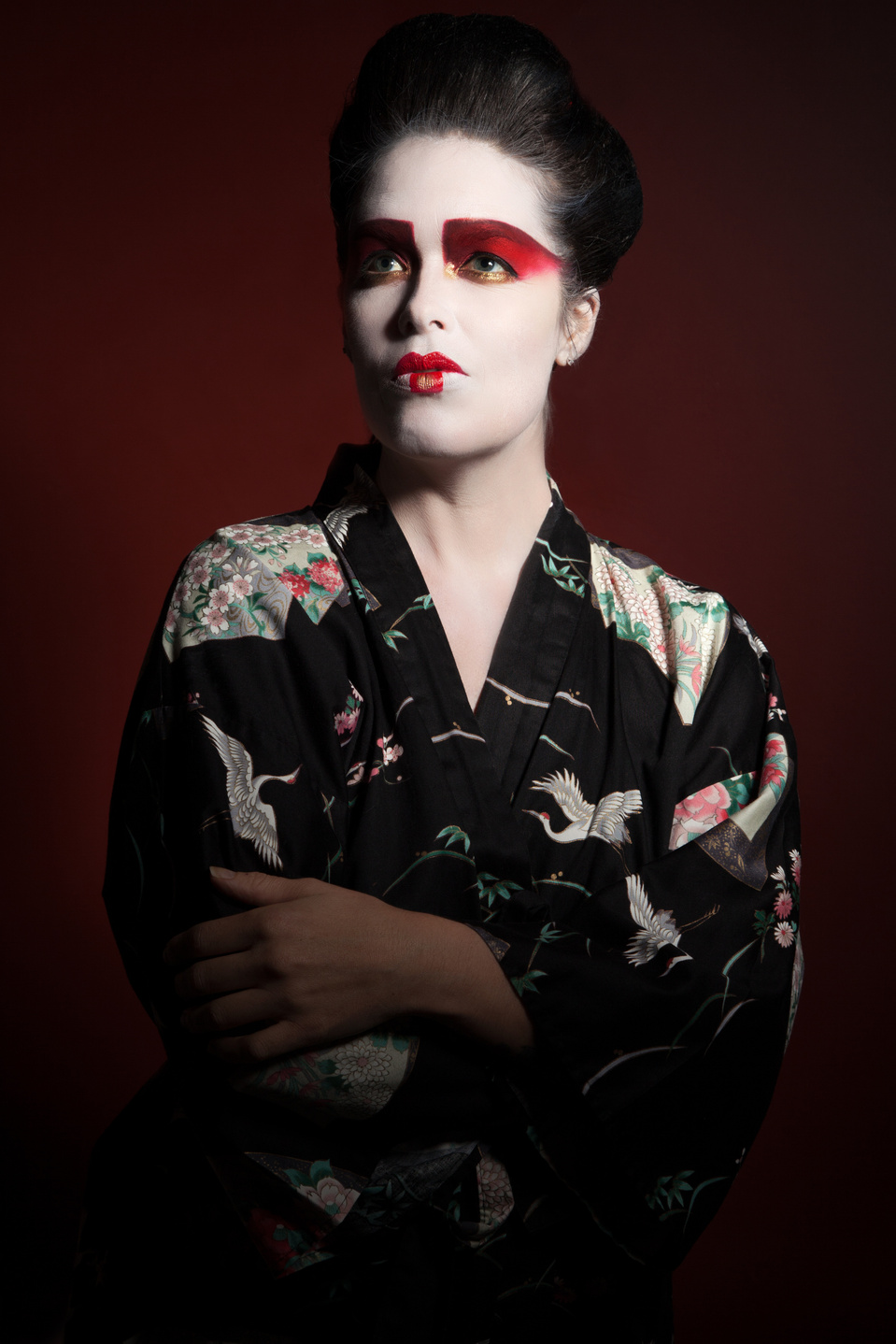 August had me jet setting away to London, as well as a small trip to Croatia in the middle. My farewell to Melbourne was the 'MEL' series, an architectural set based on some of Melbourne's most iconic buildings including the Rialto and Eureka towers.

While travelling, and in the decline of Koko Mag, I filled the void with extended versions of the Koko Mag interviews once a week, beginning with Clara Bradley (ii), then Memphis Black (i), followed by Hany Lee (ii), and Rmatta Couture (i) - before culminating with a brand new interview starring Thomas Lim, who was one of the two proposed features of issue iii.
My conversations with Thomas left me feeling very inspired to get in to mobile photography, so all of my travel shots have been taken on my iPhone as I've really embraced it as a medium. Thanks Thomas!
Shauny and I came together in a collaboration that saw a September release, entitled 'MAN-akin' and starring Marcel Taranto. The series was a blending of both of our styles, this obviously proved something new as we had to take into consideration the 3D nature of lighting and subjects. The images were a study of masculinity, and most importantly we had a hell of a good time collaborating on this project, which was released via Nakid Magazine.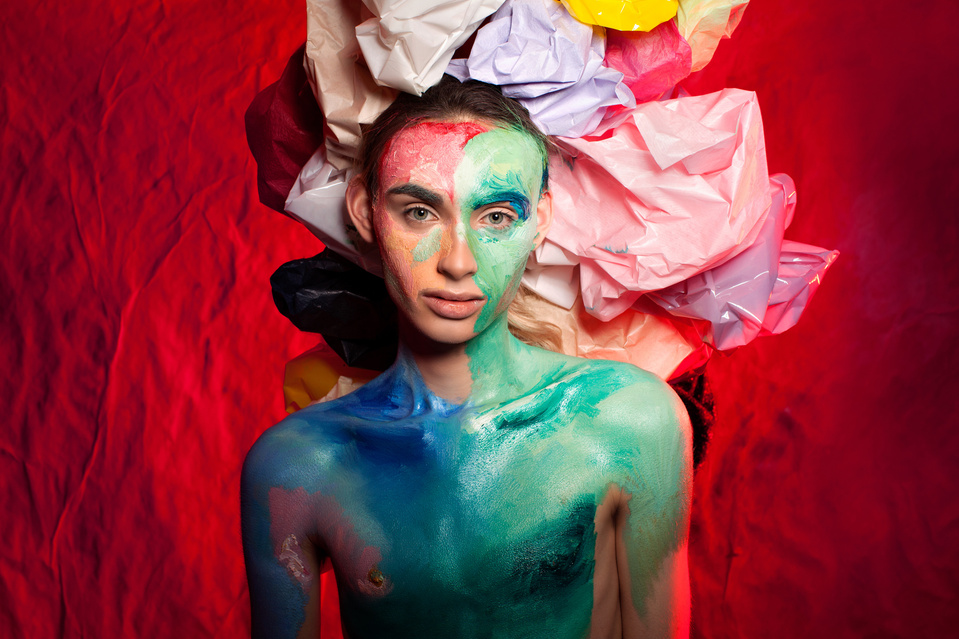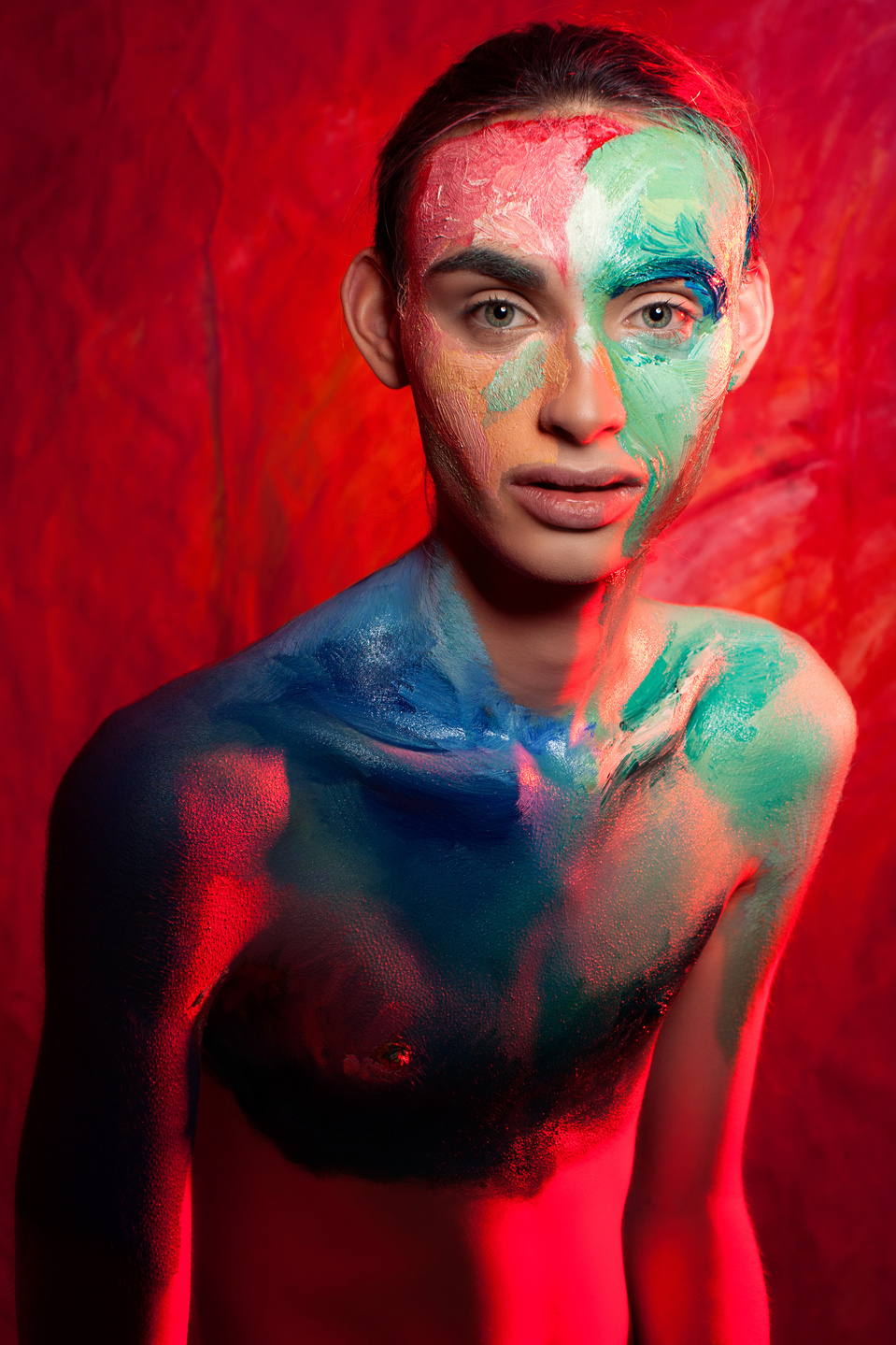 October flew past, I've been busy taking lots of mobile shots and playing with architecture and street photography. 'Nattura', the nude series, was also short listed for an exhibition in Shoreditch - unfortunately not making it through to the final round, but I'm grateful it had the opportunity to make it as far as it did!


Quite a few of my images were featured on Vogue Italia's PhotoVogue, and there's also a little blog here with lots of different mobile/travel images!
The last shoot I completed in Melbourne was released in November; starring Sacha Reeve at my favourite location of Half Moon Bay. Styled by Elana Pandelides, we were blessed with the most incredible sunny weather. I know it looks like the perfect summers day but it was actually a freezing winter day and I was dying with the flu, but the show must go on! Check out the blog here for all the images.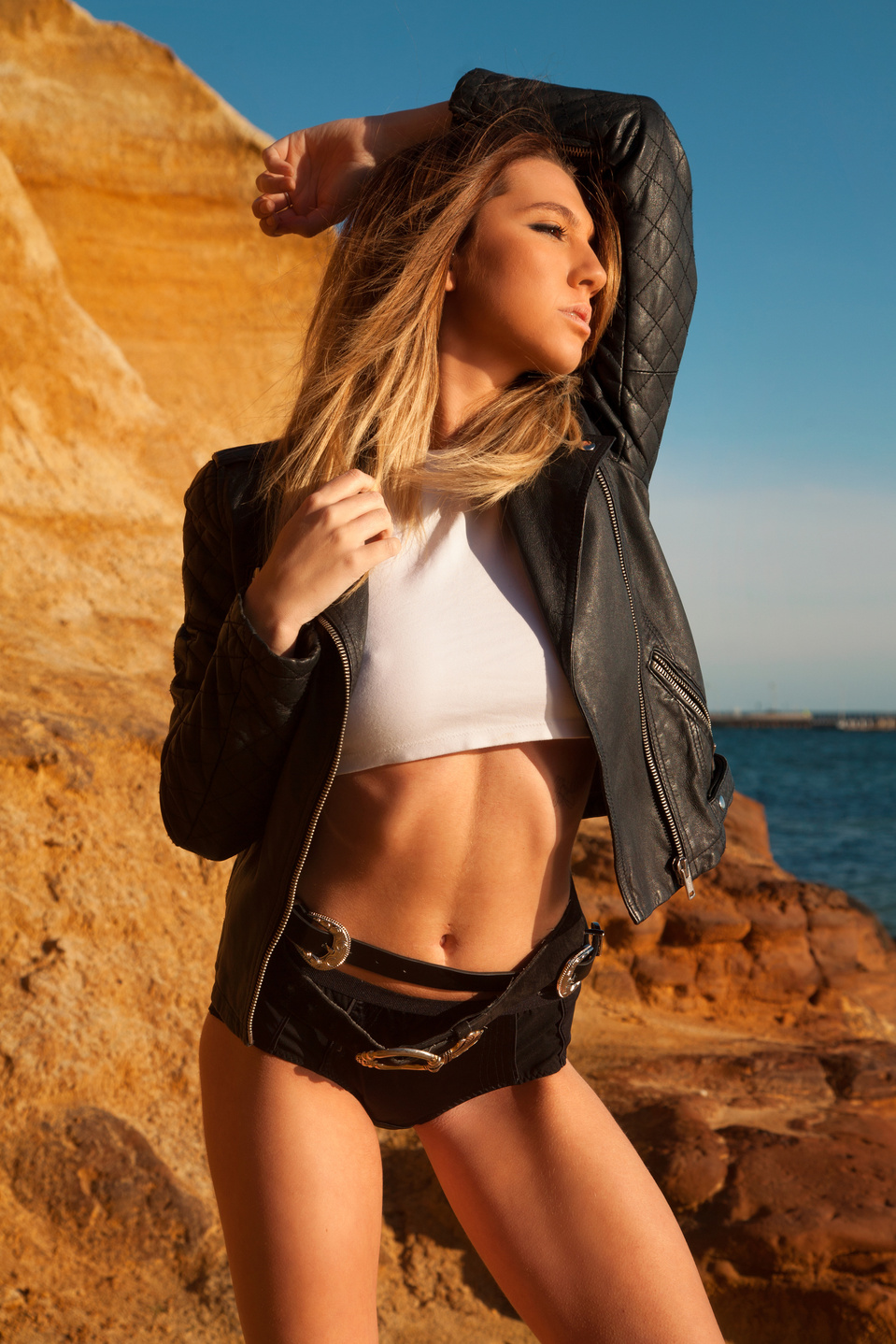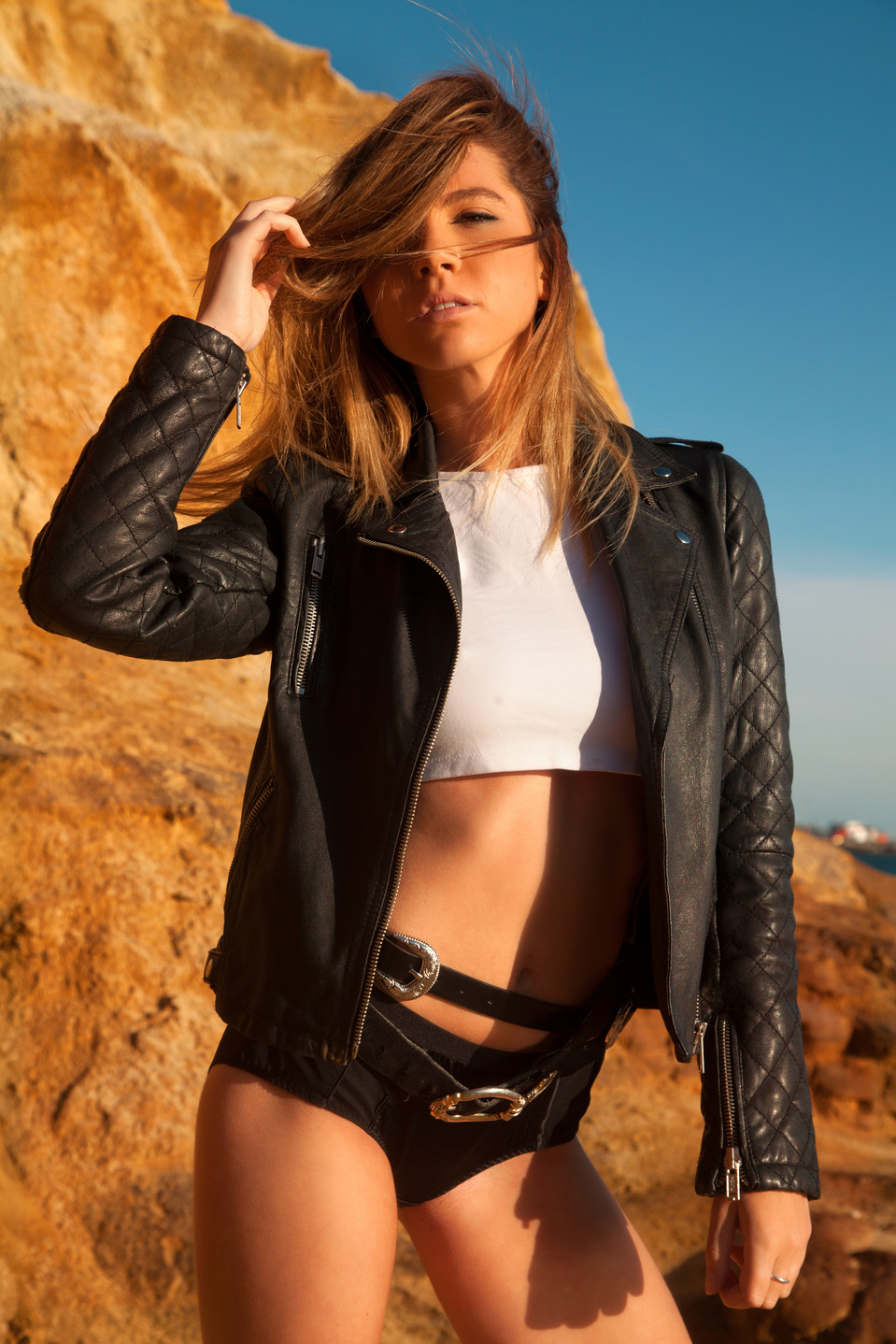 December? Well December is yet to happen so it's difficult to write a retrospective on it!
It's funny how my year has come full circle though. We started with an editorial with Sacha, as well as a published work with Memphis Black - and now here we are at the end and it's eerily similar, Sacha and Memphis. Of course my Memphis project is yet to be published yet…. but just wait! We've gone for a hat-trick!
I do also have a few more unseen projects still to come, including the nude series I worked on before I left home which has been revealed through the teaser image below. The project now has a title too - Náttúra.

See you in 2016!