Christmas!! In Germany!! A 5am flight before a 7am working day!! CHRISTMAS!

It was December 2016, and team VM UK decided to have a weekend away to the winter wonderland that is Hamburg. Most of Europe has amazing Christmas markets through the holiday season, but something about a German Christmas is just so fantastical.

The weather was brisk but the days were beautiful and filled with sunshine, perfect for exploring. We dedicated a whole day to wandering through countless markets, enjoying glühwein (mulled wine - literally translated though as glow wine), raclette with fancy German meats and sausages, and of course amoretto hot chocolates! Nothing to keep warm like meat, cheese, and booze - which I'm slowly noticing have become the cornerstone of all my holidays.

Twice daily a massive parade would make it's way through the centre of
the city - dozens of people dressed in ridiculous christmas outfits and
the obligatory ALL I WANT FOR CHRISTMAS by everyone's favourite elusive
chanteuse screaming through the speakers. The biggest part of the market, in front of the town hall, had a massive model train set running
above it - too cute.
Hamburg is a gorgeous city, but probably the most beautiful part for me was Planten un Blomen (translated to plants and flowers), a massive botanical garden in the city with a backdrop of the telecommunications tower, Heinrich Hertz tower. Telecommunication towers are a particular favourite of mine, they're so often these weird sci-fi looking concepts - this one appeared like a half dozen UFOs on a needle and looked so cool contrasting with the gardens.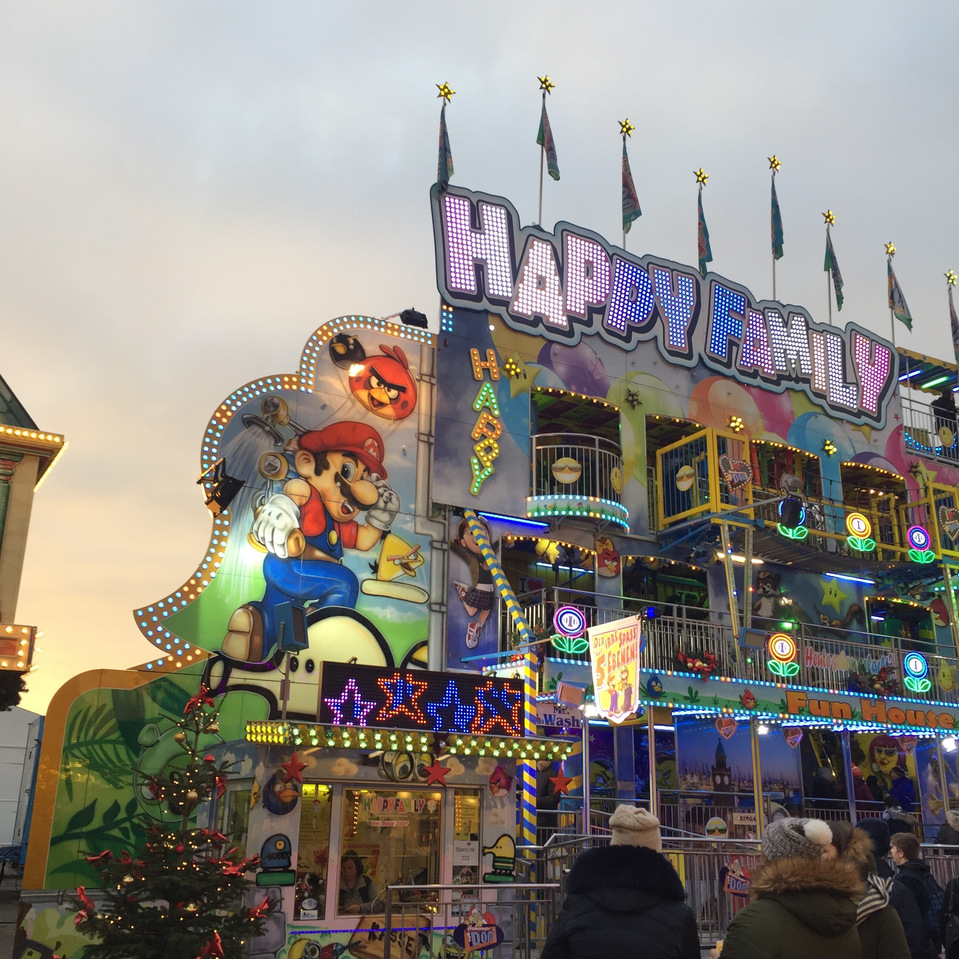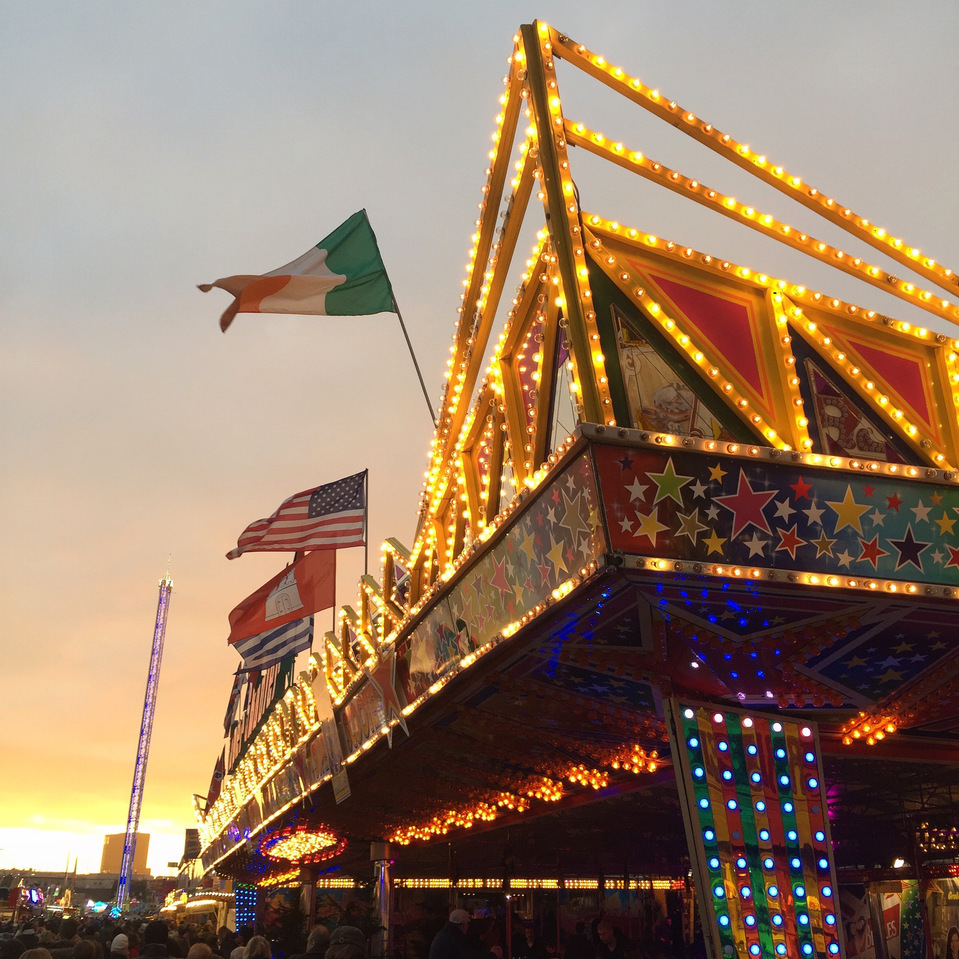 Meandering through the city we stumbled upon Hamburg Winter DOM, which boasts being the biggest public festival in Northern Germany. The park was filled with hilariously "totally definitely licensed" Mario and Pokemon images and cakes, and German phrases that perhaps to an English speaker read completely different (and certainly much less family fun park friendly). The park was sat next to this really bizarre old building, it looked a bit like a prison that had been built on an island and then the whole island just dumped in the middle of a city atop a ridge. As the sun set though it was a gorgeous view of this derelict building and the bright neon carnival alongside.

We awoke at 3am to catch our 5am flight home, before racing to work to launch Christmas phase II in stores at 7am. Painful, but begrudgingly achieved. Most importantly though, I returned with a bag filled with cheese, meat, and wine! The reindeer sausages were probably my favourite!