Hello 2016! We open with my first ever cover (excluding Koko ii) which is really exciting. 2015 started with Memphis and I getting a series published and now 12 months later here we are proudly revealing our cover shoot.
We brainstormed the shoot when we did our Coffee with Kafei interview (available here), and it finally took place about a week before I left for London.
For the shoot Memphis crafted a headpiece and a gown, both of which she designed herself, to suit the idea of an arctic royal. Makeup had been done before hand with Peta Gai, founder of Iridis Cosmetics. The shoot took place down past Marysville, so we trekked up there with our sweets and our jams. As we were approaching the mountain, we couldn't see any snow capping it. We optimistically continued our journey, only to be nearing the peak and seeing no snow anywhere. As we got right to the top, it lightly began to snow.

As we waited, the snow fell harder and harder. You can see in the photos, the first two were by the car, the next set were down on an emergency road, and the third part were back at the car. The conditions had changed so rapidly and now the car park was a great white sheet!

The last set were shot on the way back down, and you can see the trees affected by the bushfires which provided a beautiful contrast to the white snow.
Shoutout to Neil for driving us/putting up with us/behind the scenes photos!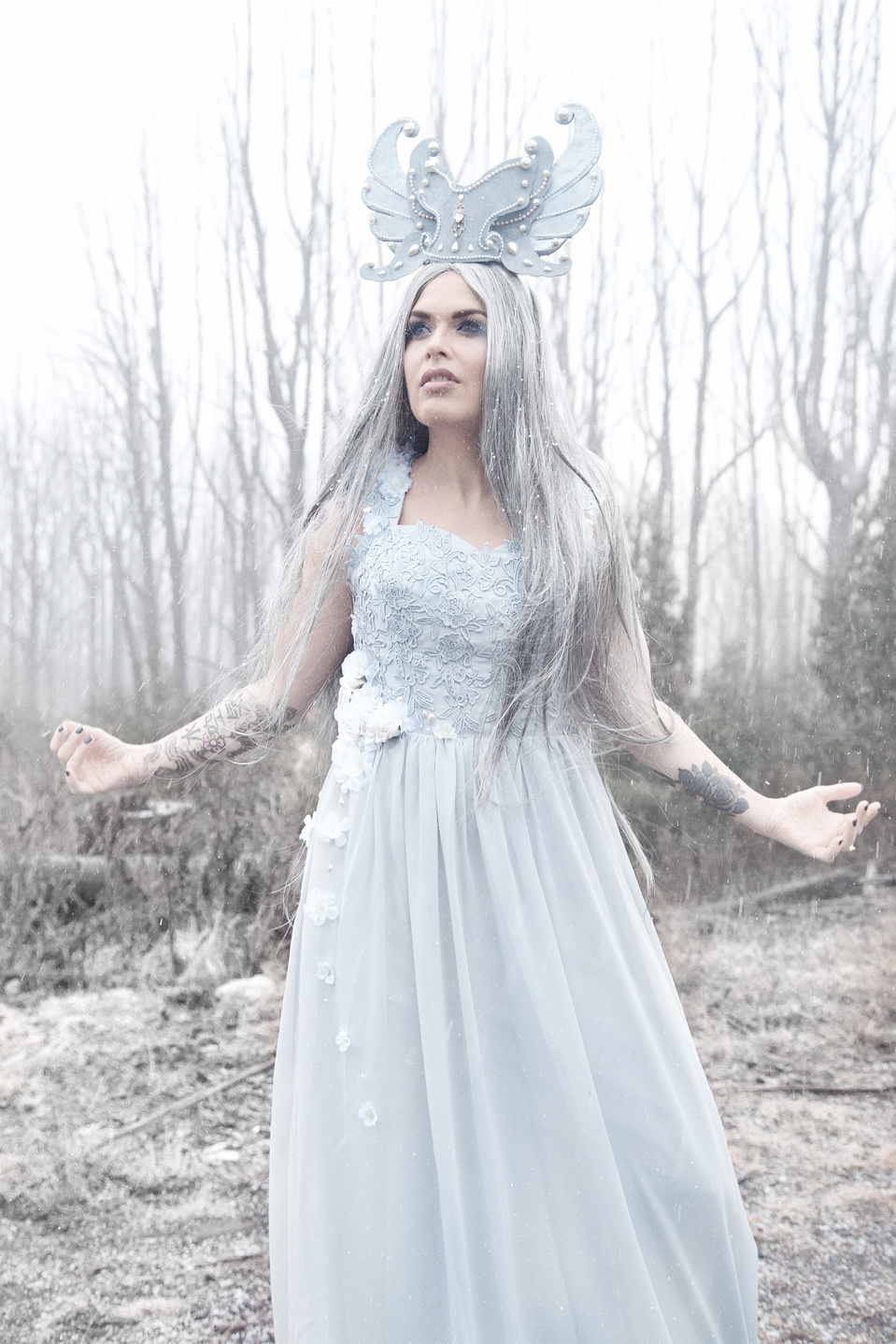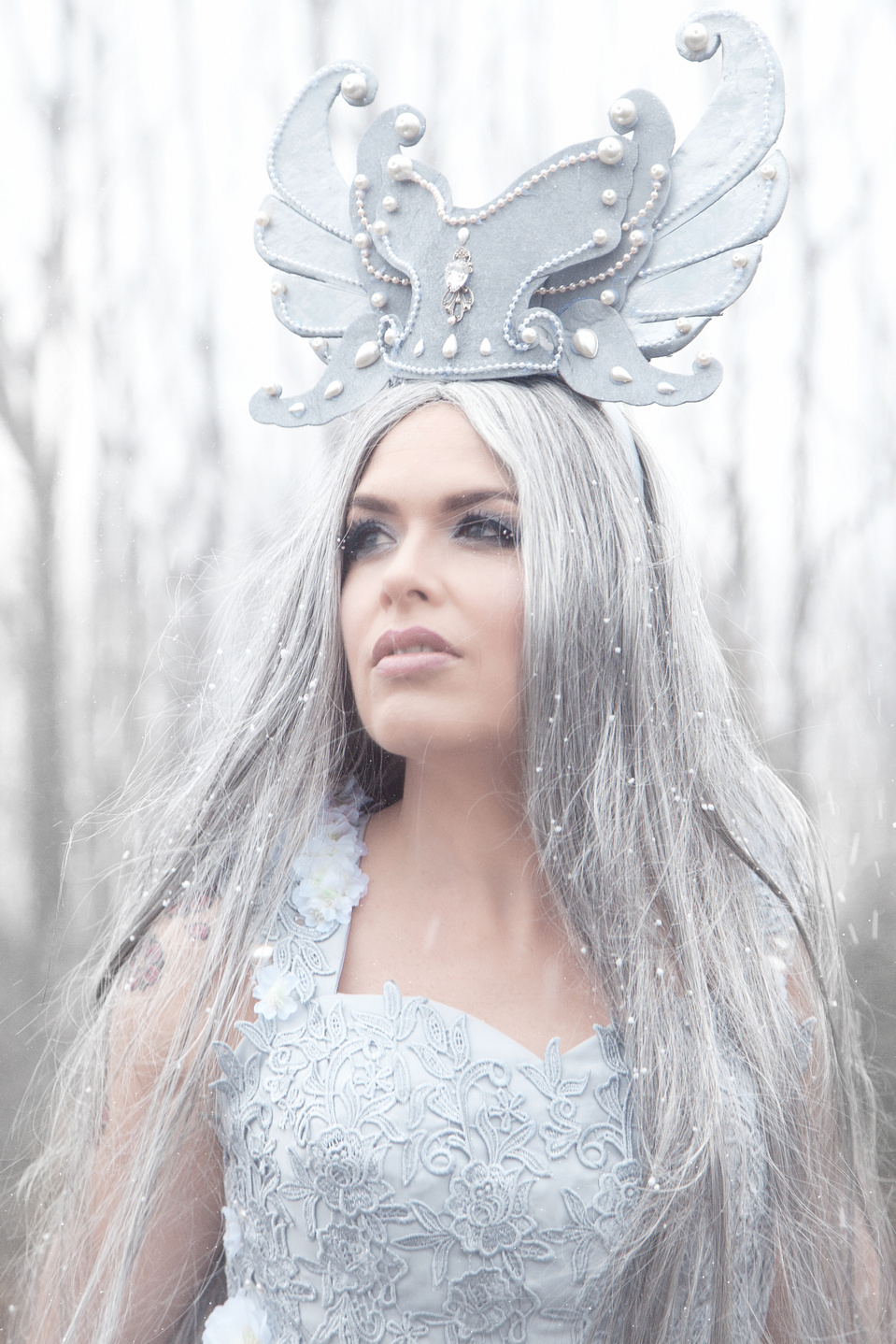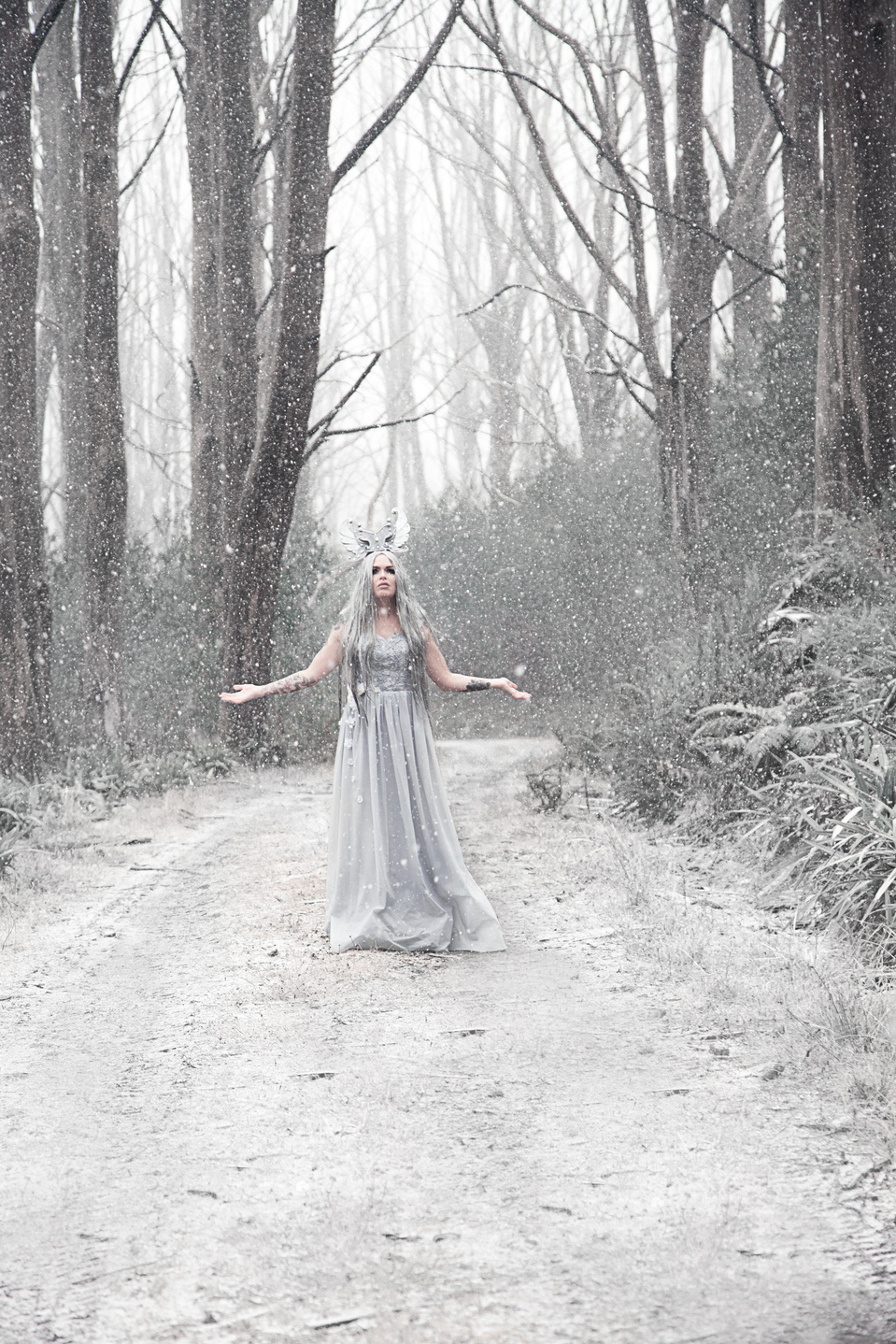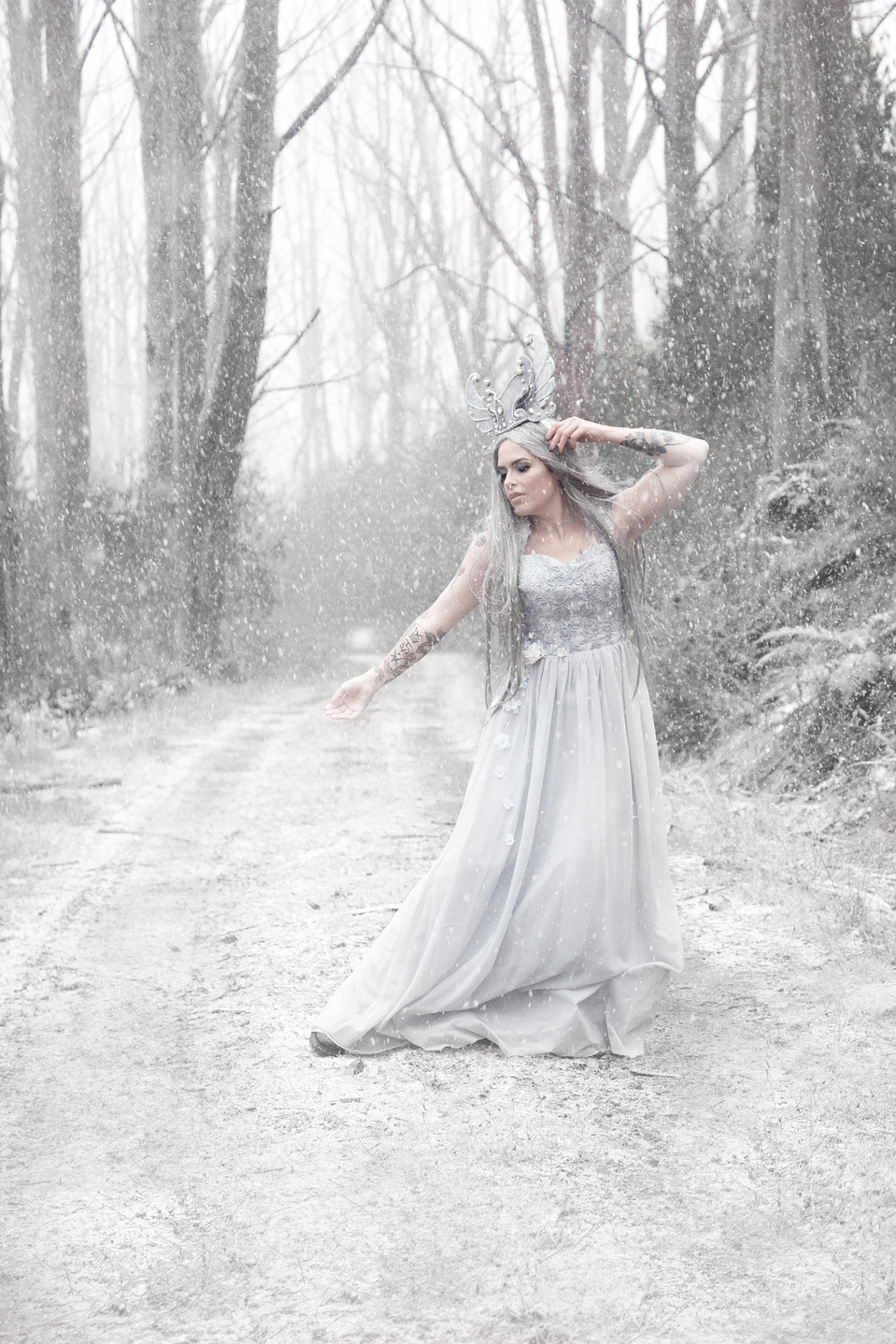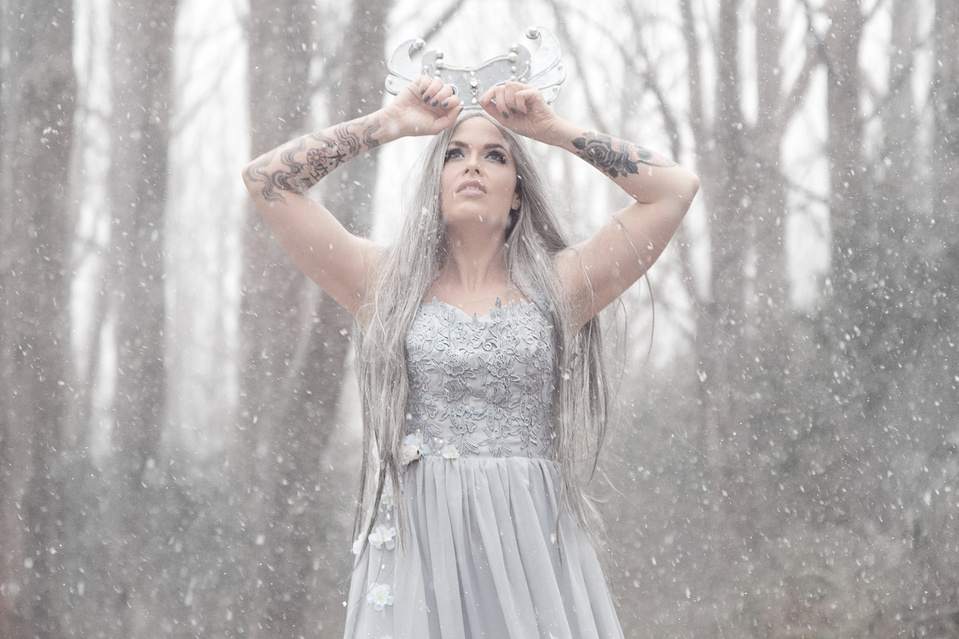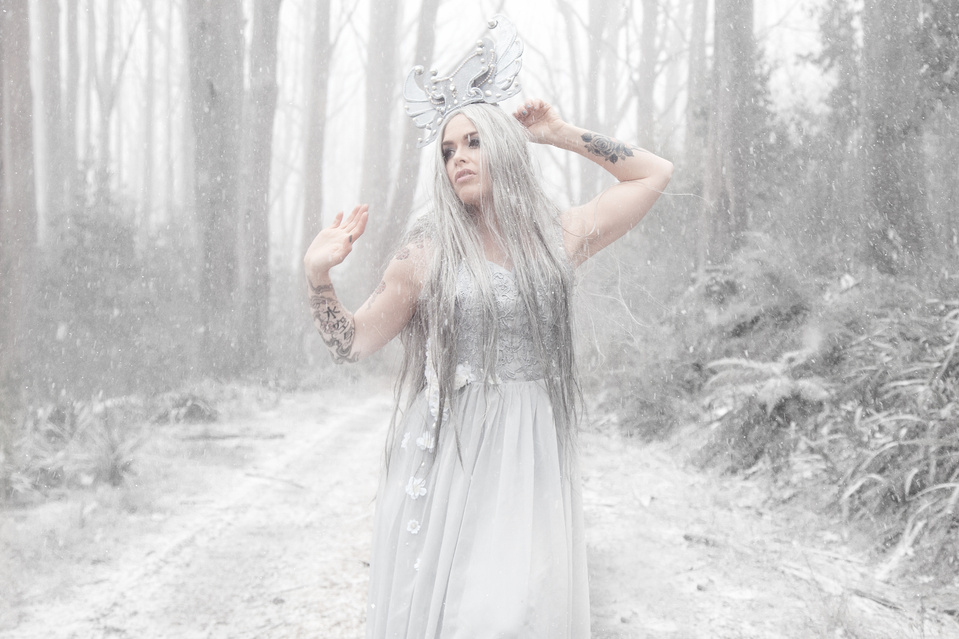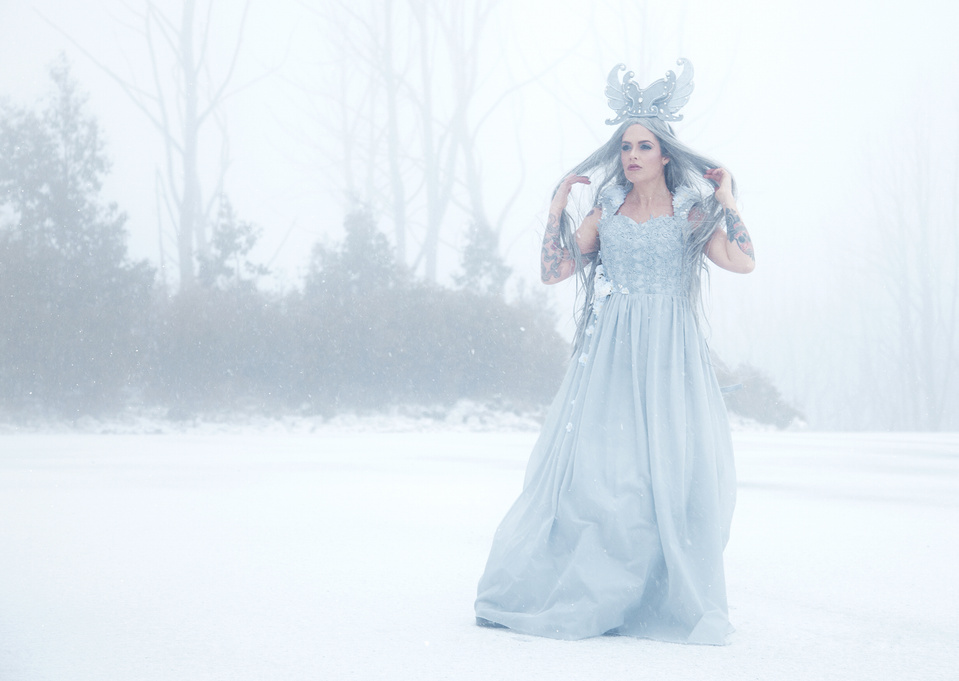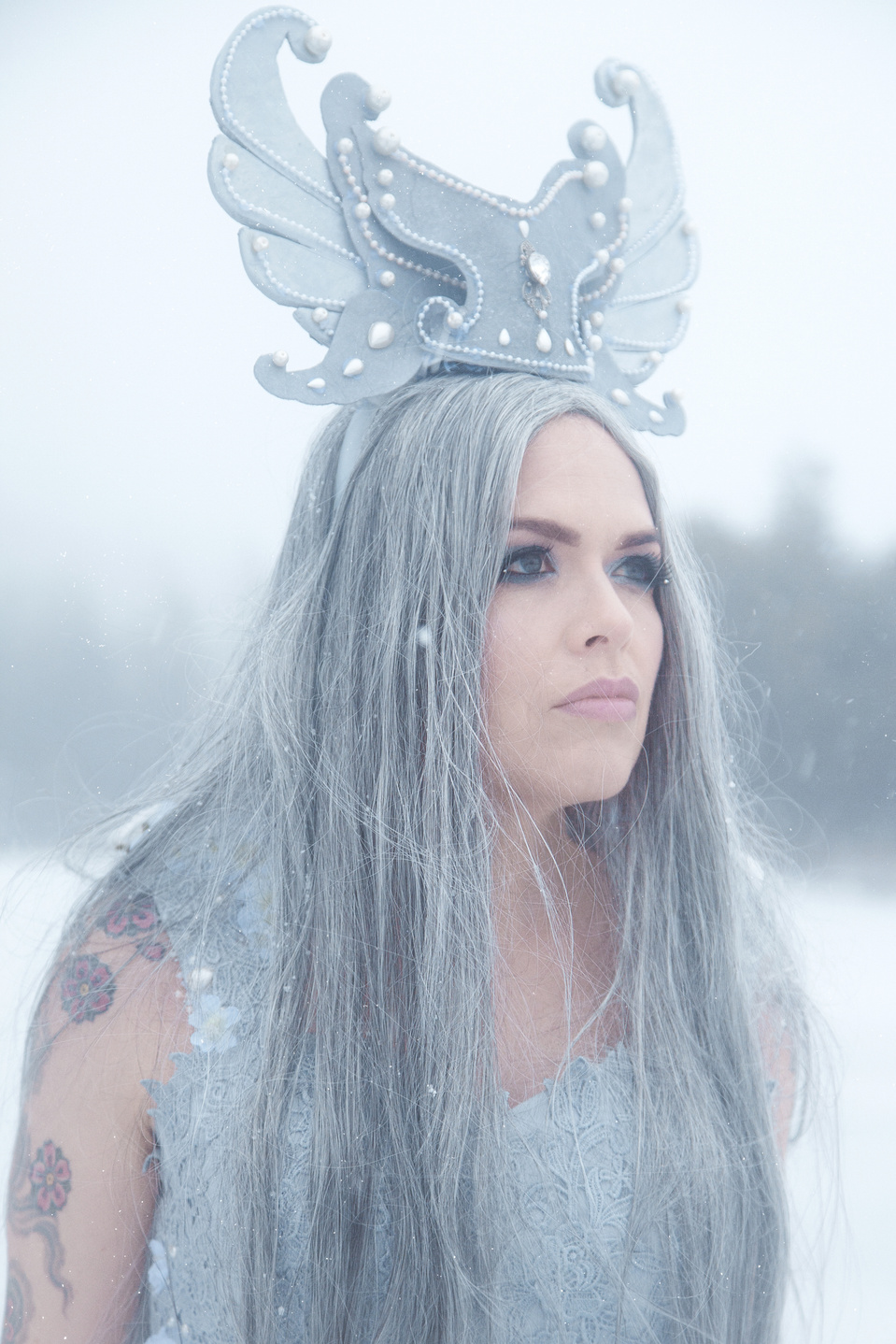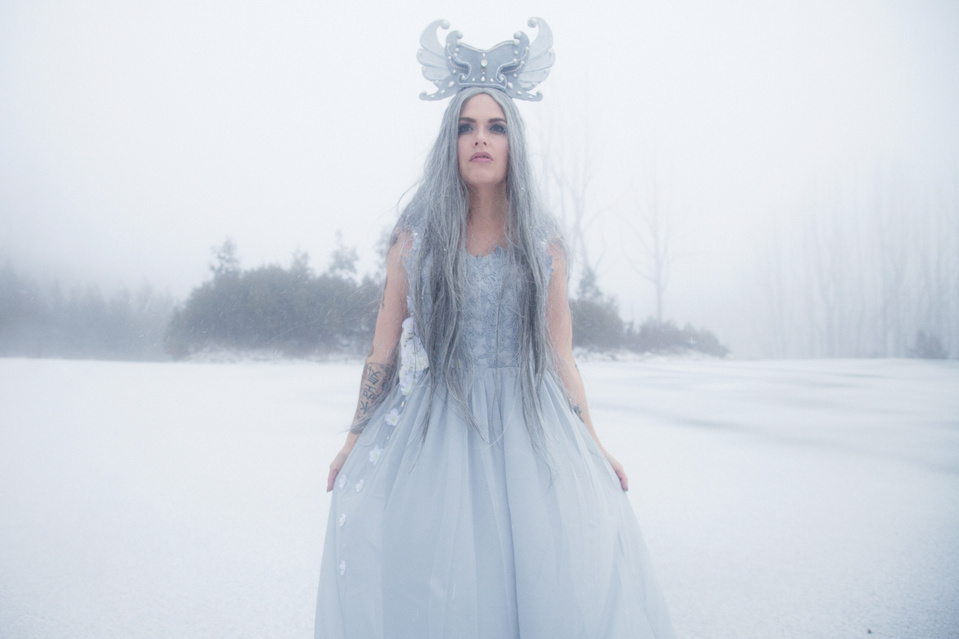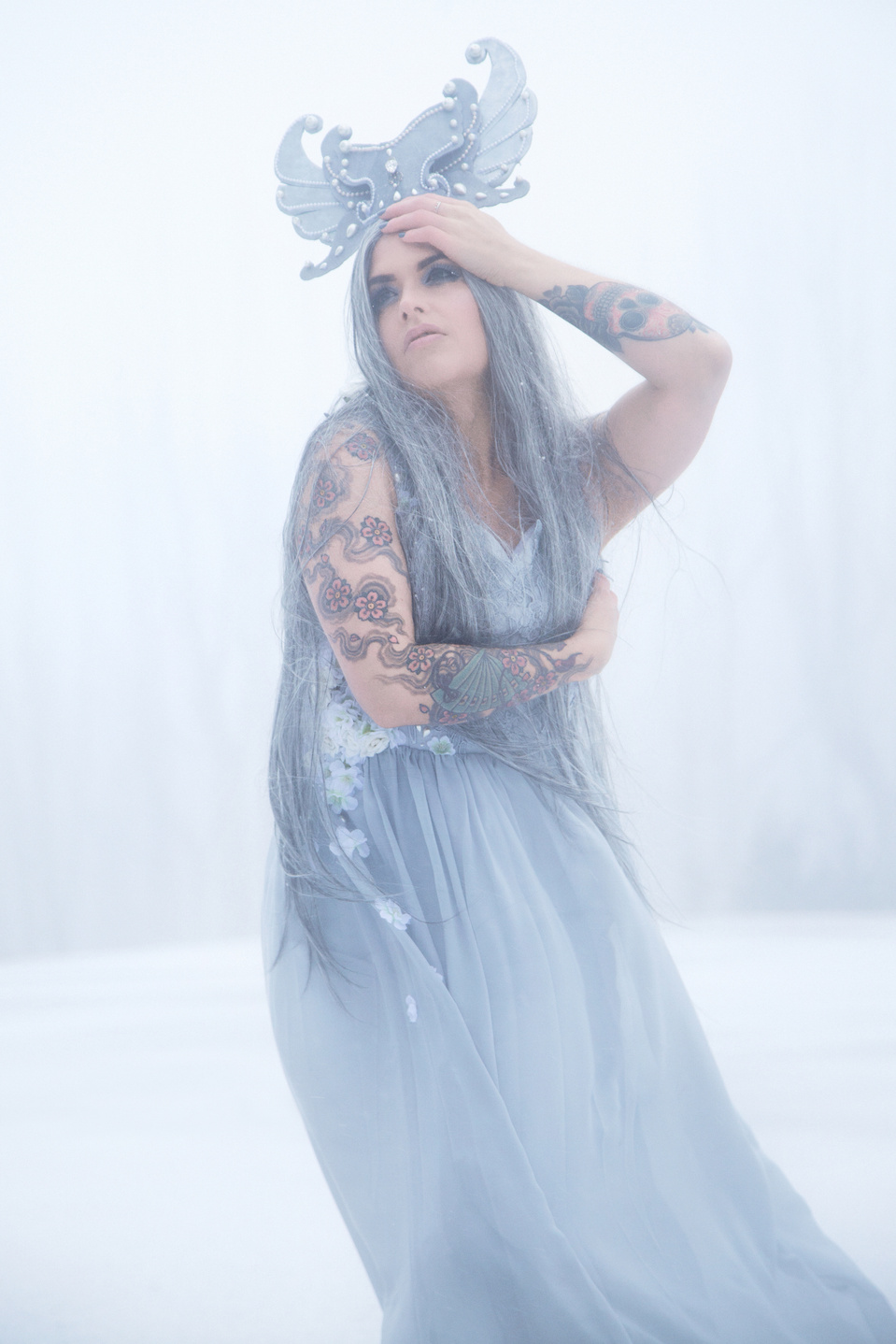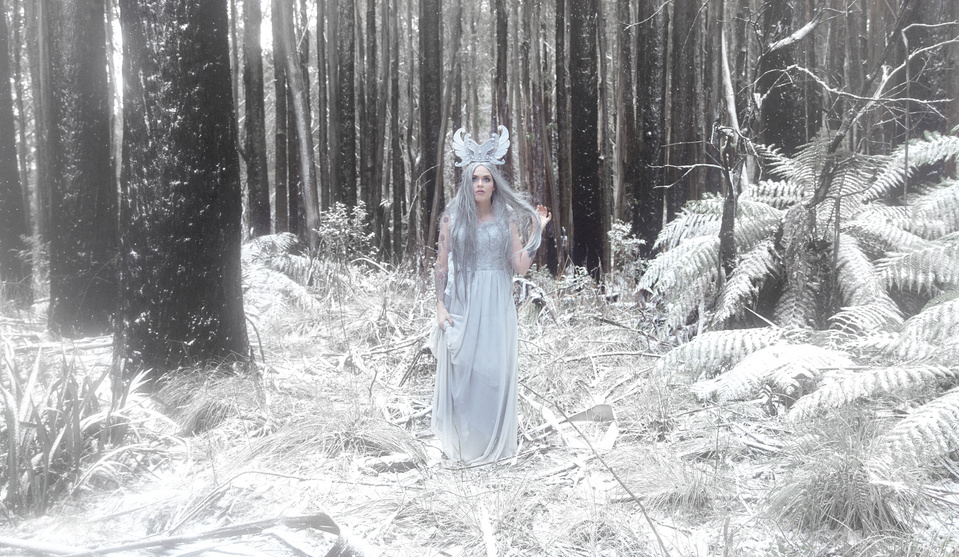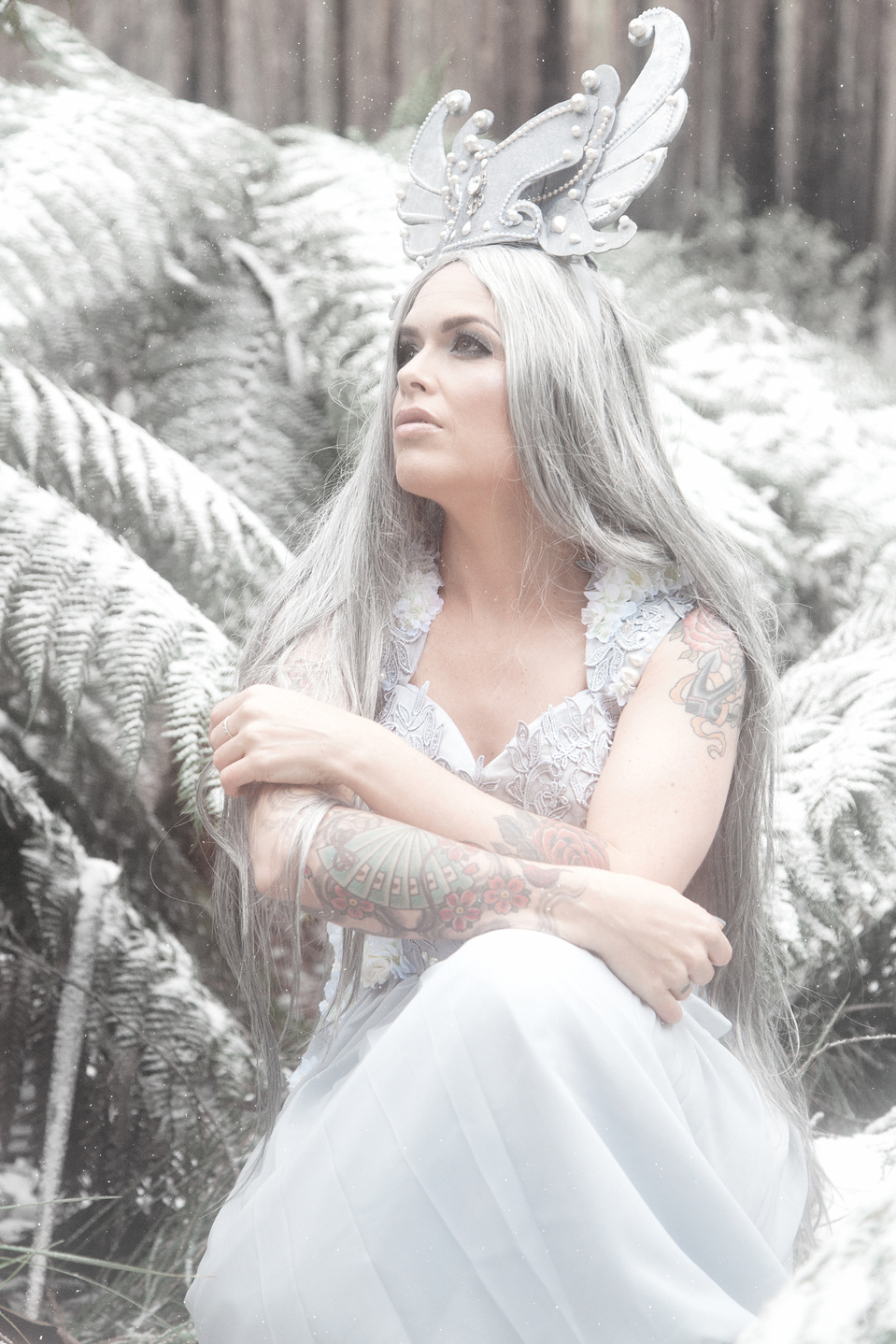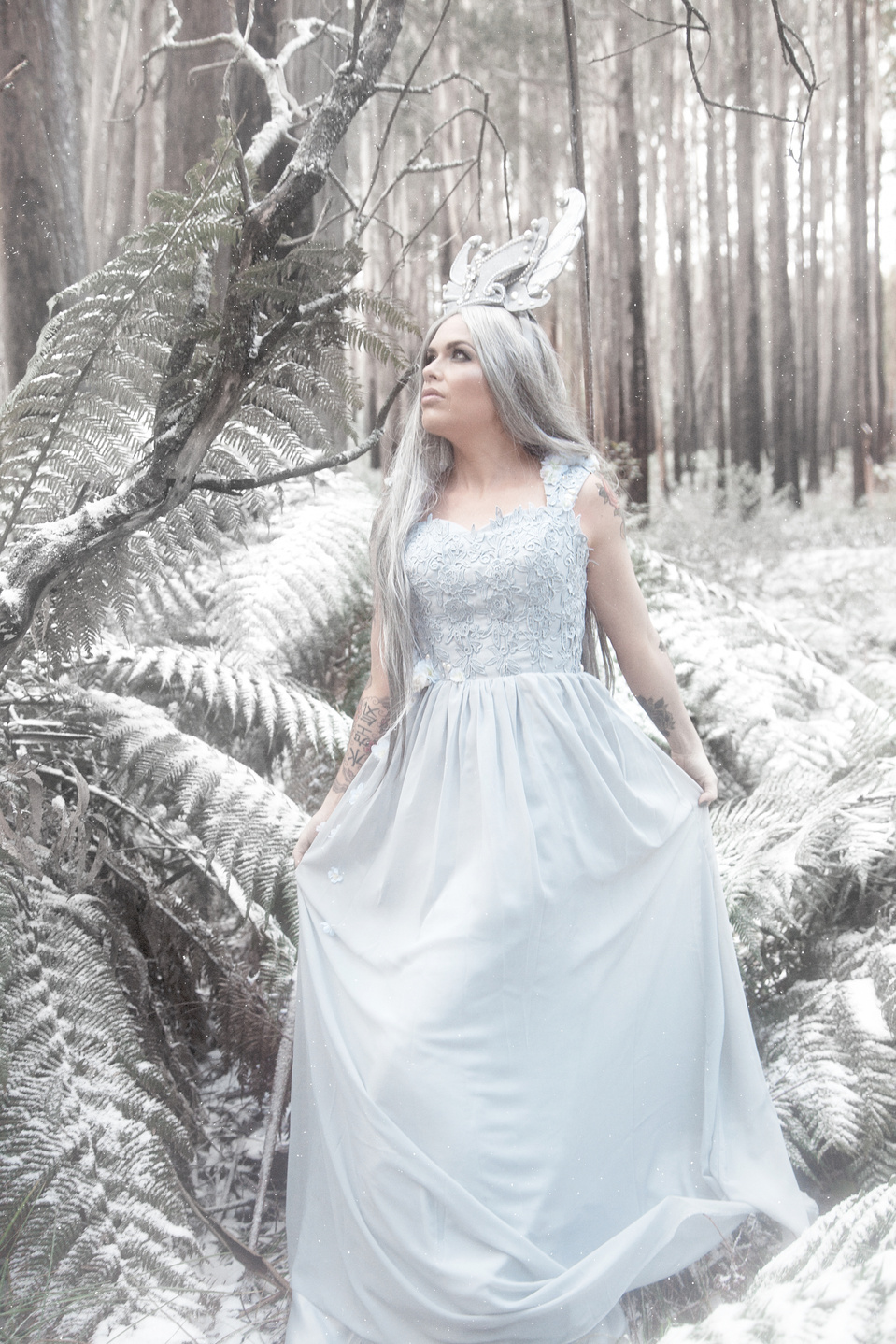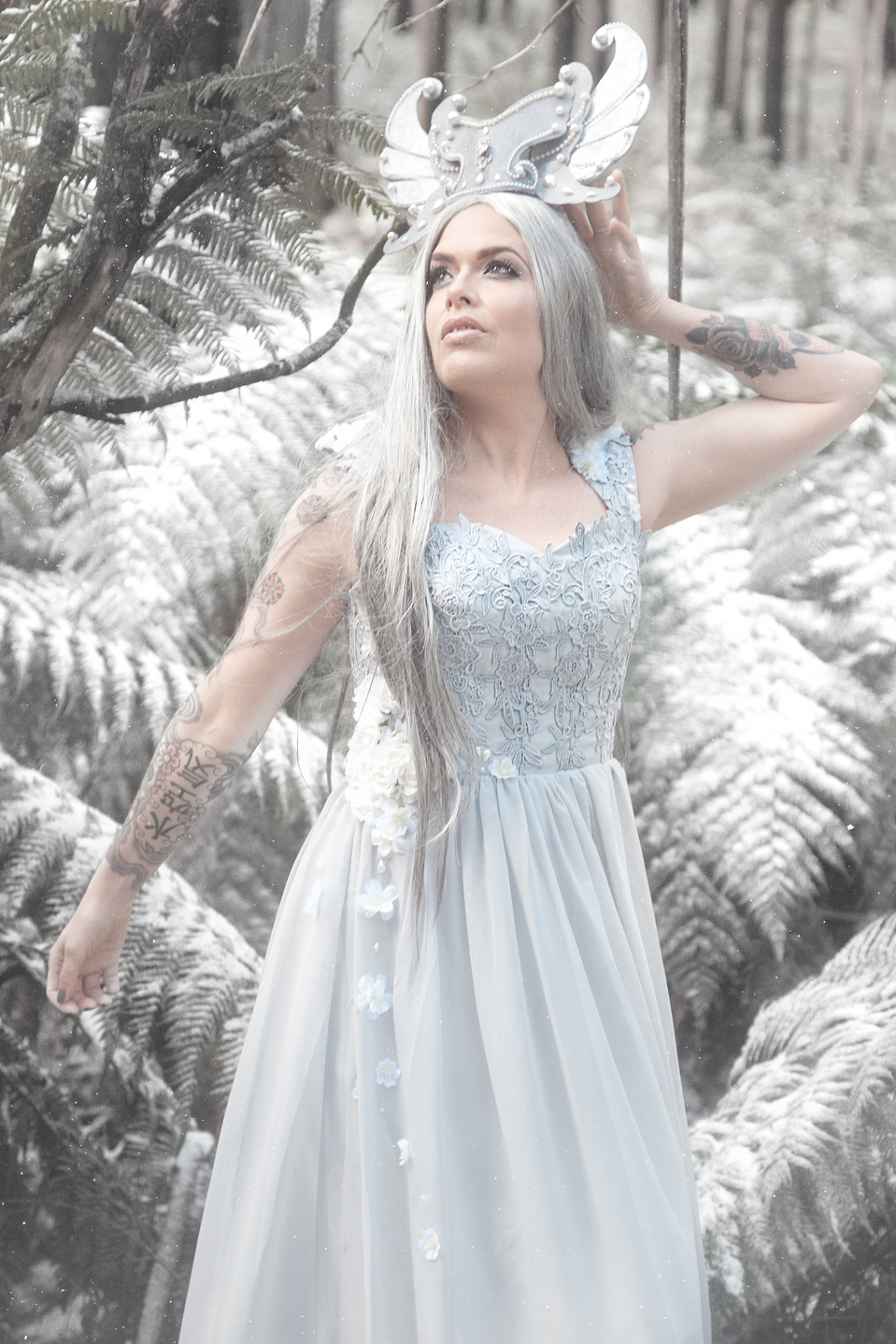 The series was published in Cynical Fashion Magazine on January 1st 2016.

Cynical Fashion Magazine is available to purchase from here.
fashion designer: Memphis Black
makeup: Peta Gai of Iridis Cosmetics
model: Memphis Black
photography: Kafei White