I have experimented with kaleidoscope photography in the past, mirroring and kaleidoscoping were a big part of my work in 2010/11, and I wanted to return to it this year. My main reason for it becoming sidelined, is simply because I like to create everything in camera, I'm not a huge photoshopper and prefer to use it only to retouch - not drive the images. So my mission this time was to create a contraption that would allow me to shoot kaleidoscope, every single image would be shot in like this in camera, and I wouldn't photoshop the kaleidoscopic effect in post.
$6 later and I had the perfect contraption, 3 mirrors all reflecting themselves. It worked better than expected, the subject is shot through the middle, and you're able to capture reflected parts above, to the side of, and below the subject in the kaleidoscope.
I wanted to use locations that would make the most out of the effect….
lots of lines, origami shapes, mirrors…. Those were the locations I
sought out for the shoot. Melbourne has a lot of incredible sculptural
and creative architecture and art, so it wasn't hard to find. Hany and I have also used the architecture of Melbourne as backdrop for
past shoots years gone, so it's somewhat nostalgic for us to go back and
create new things with all the new experiences and skills we've gained. The editorial's title 'Origami', obviously a play on the effect created and the 'Yellow Peril' sculpture, is also a play on our last image created at that location also entitled 'Origami' (which featured as my 2013 exhibition piece).

There was a small dog park set up near where we shot, hence the dogs making their way into our shoot! Raf's favourite dog (The Chow Chow) as well as my favourite (Shiba Inu) were hanging out, so we included them as we started shooting! How cute is Sushi the Shiba?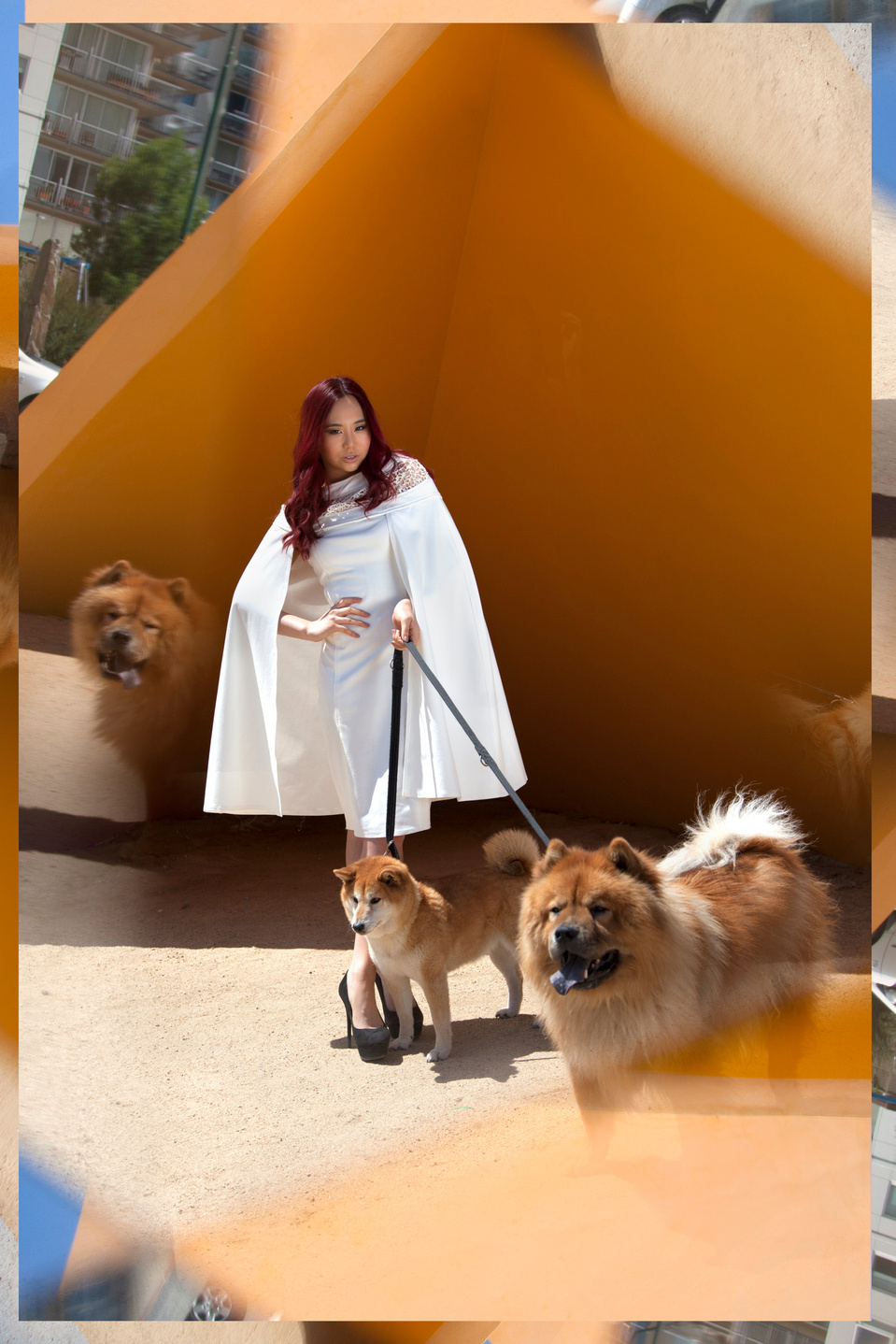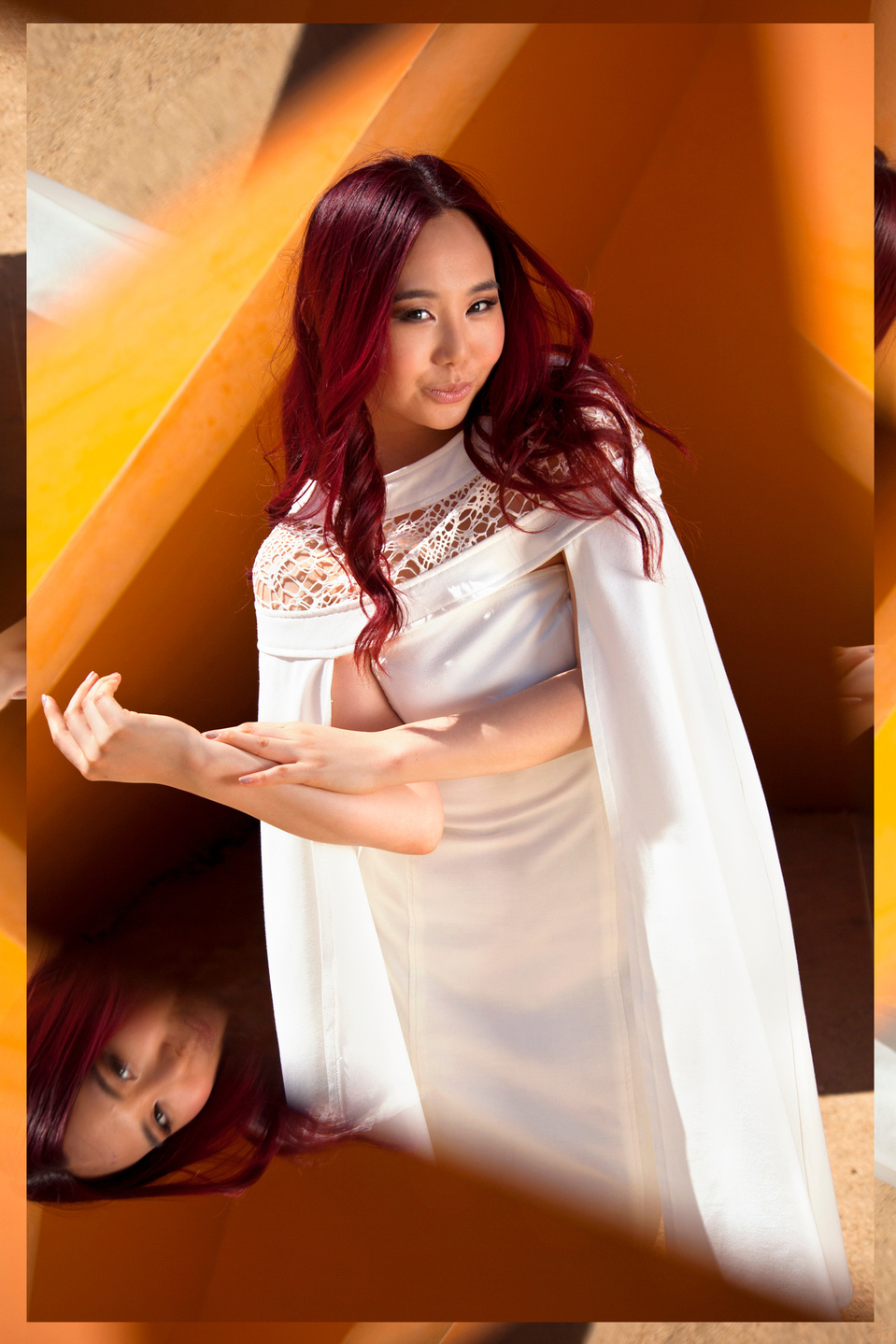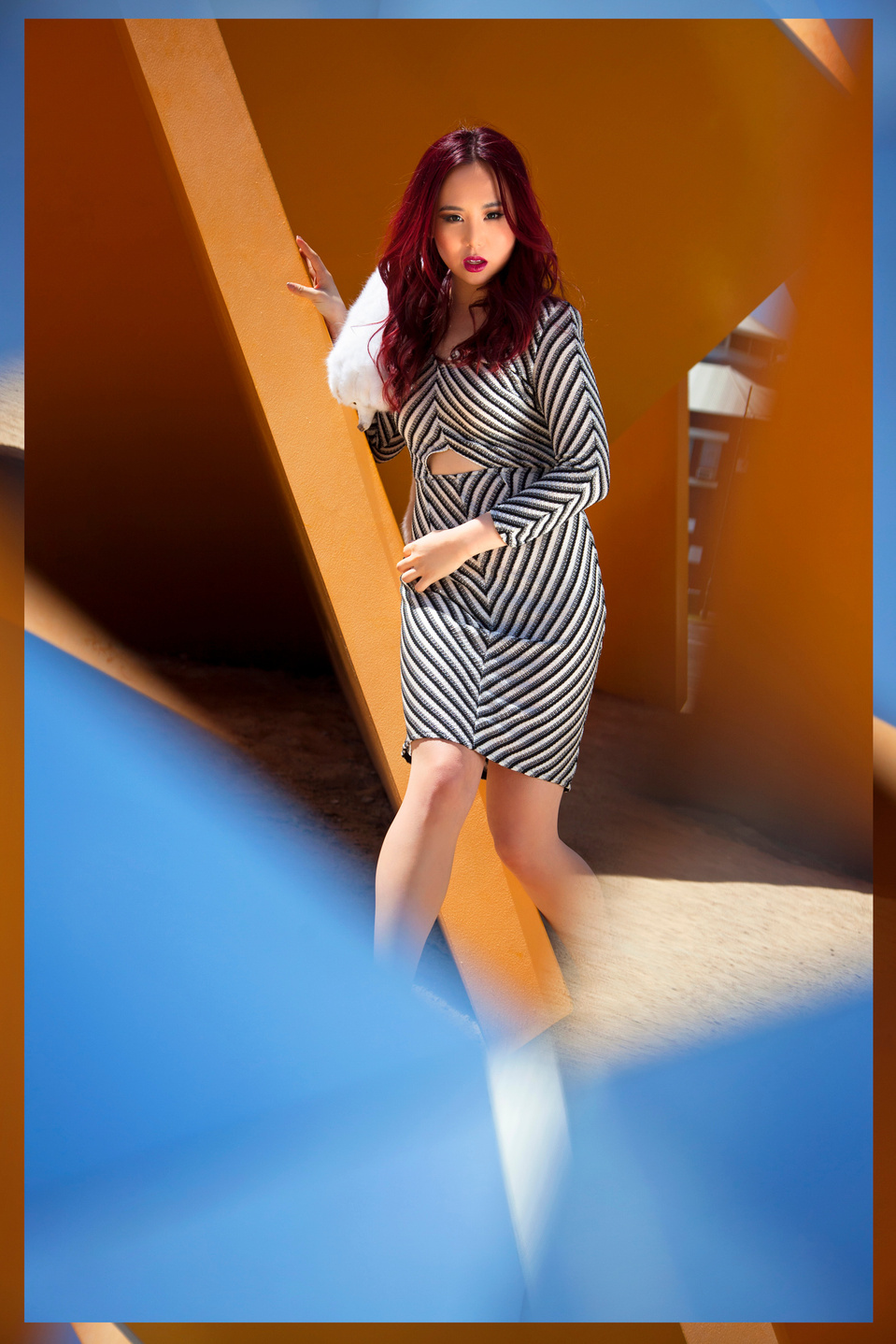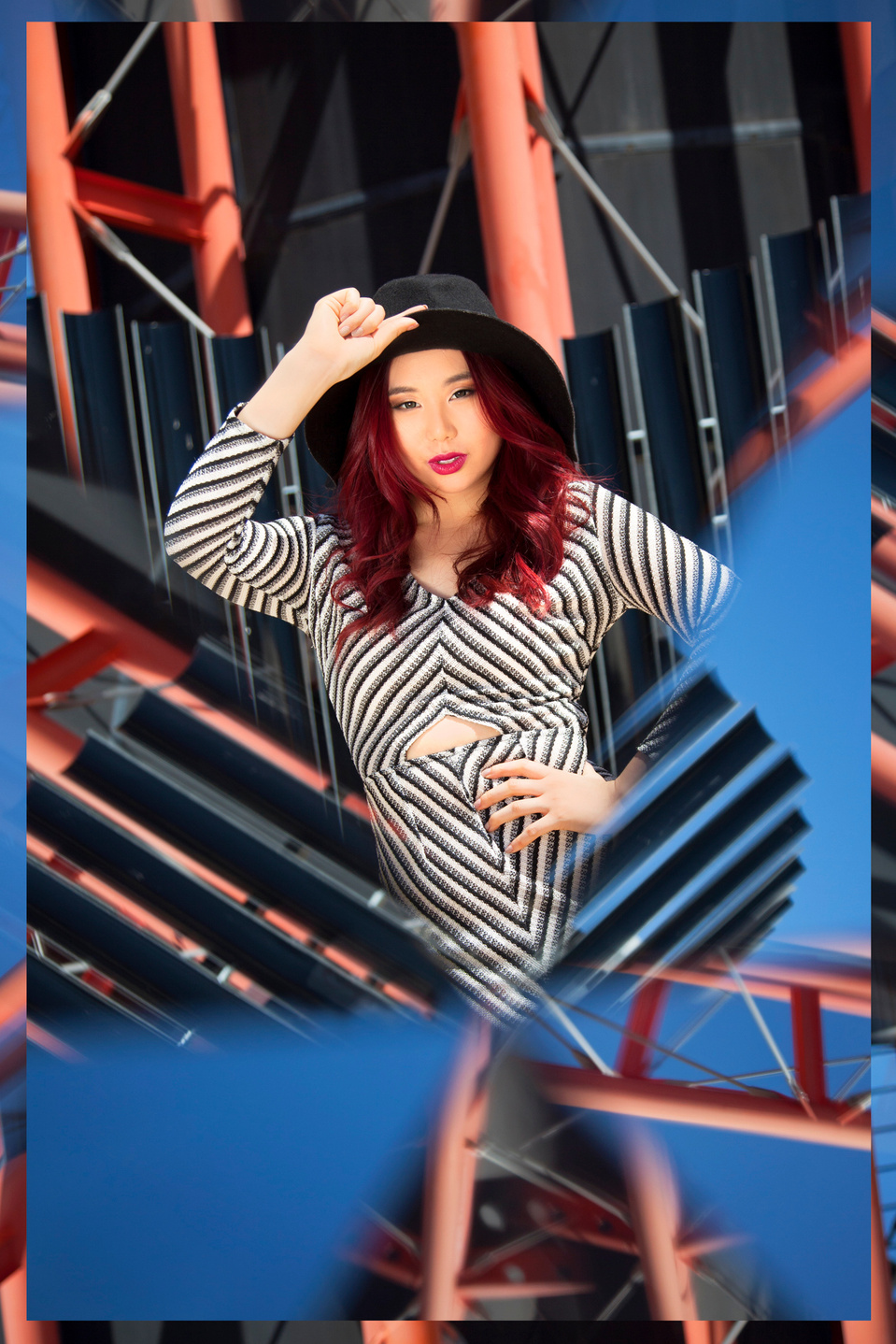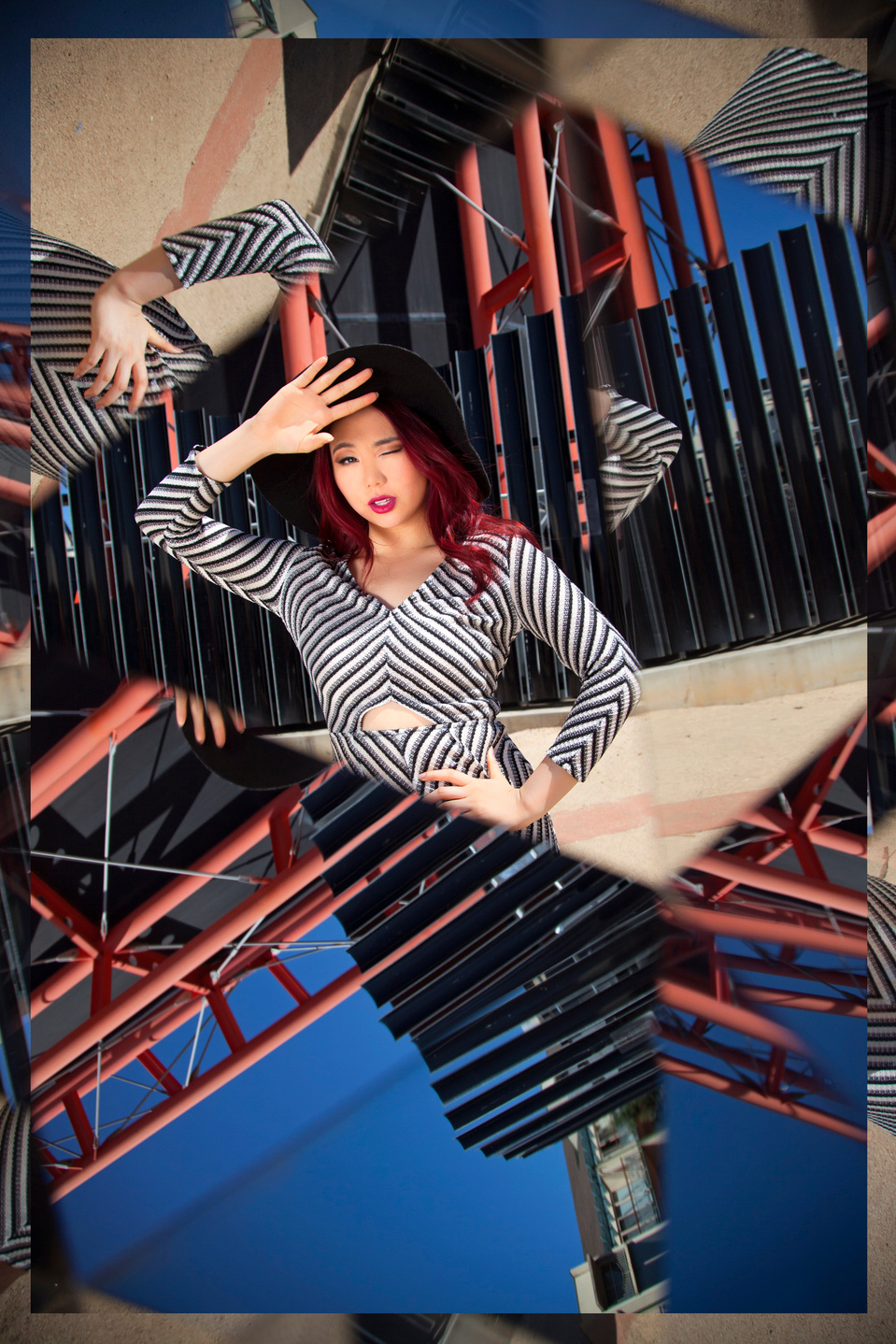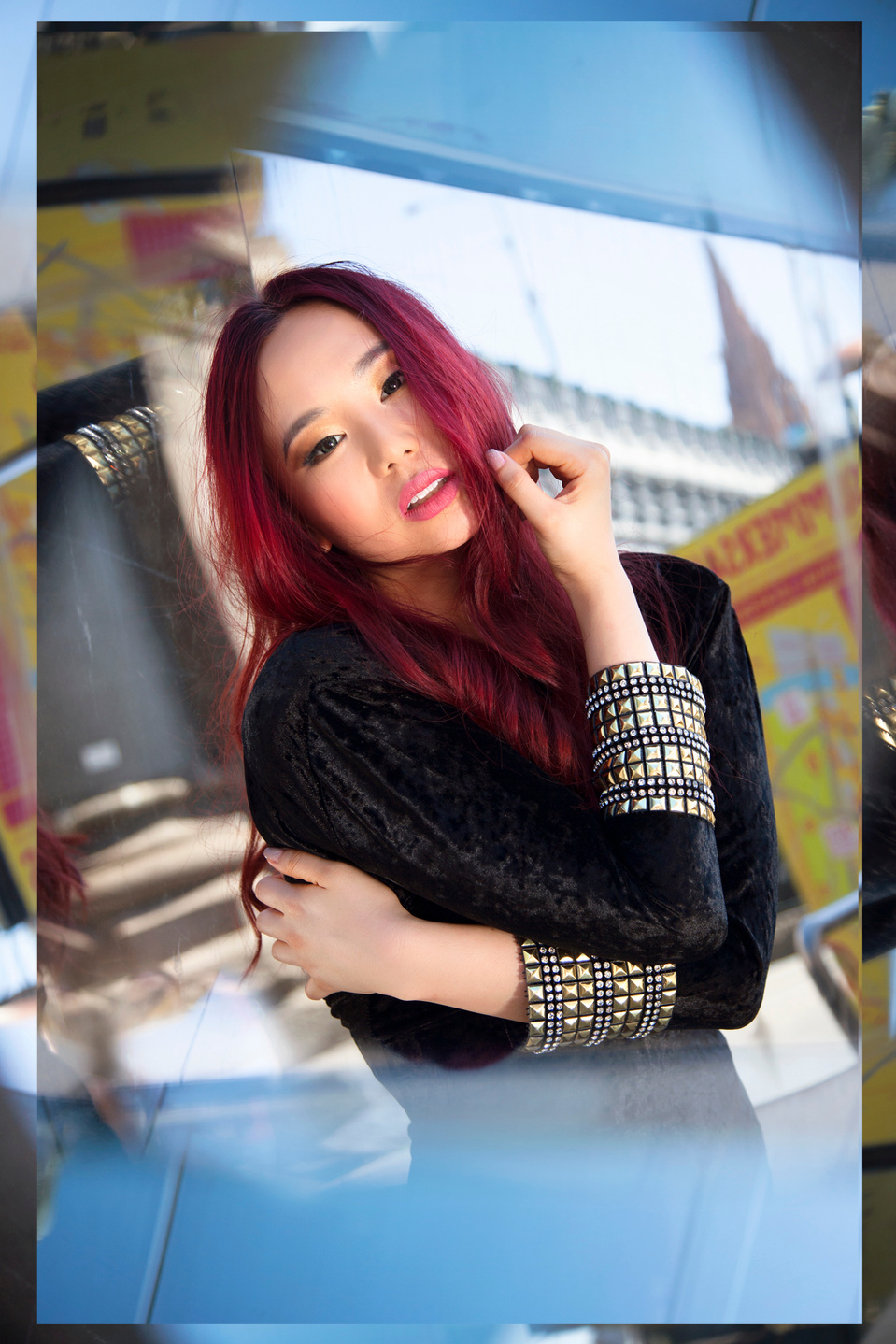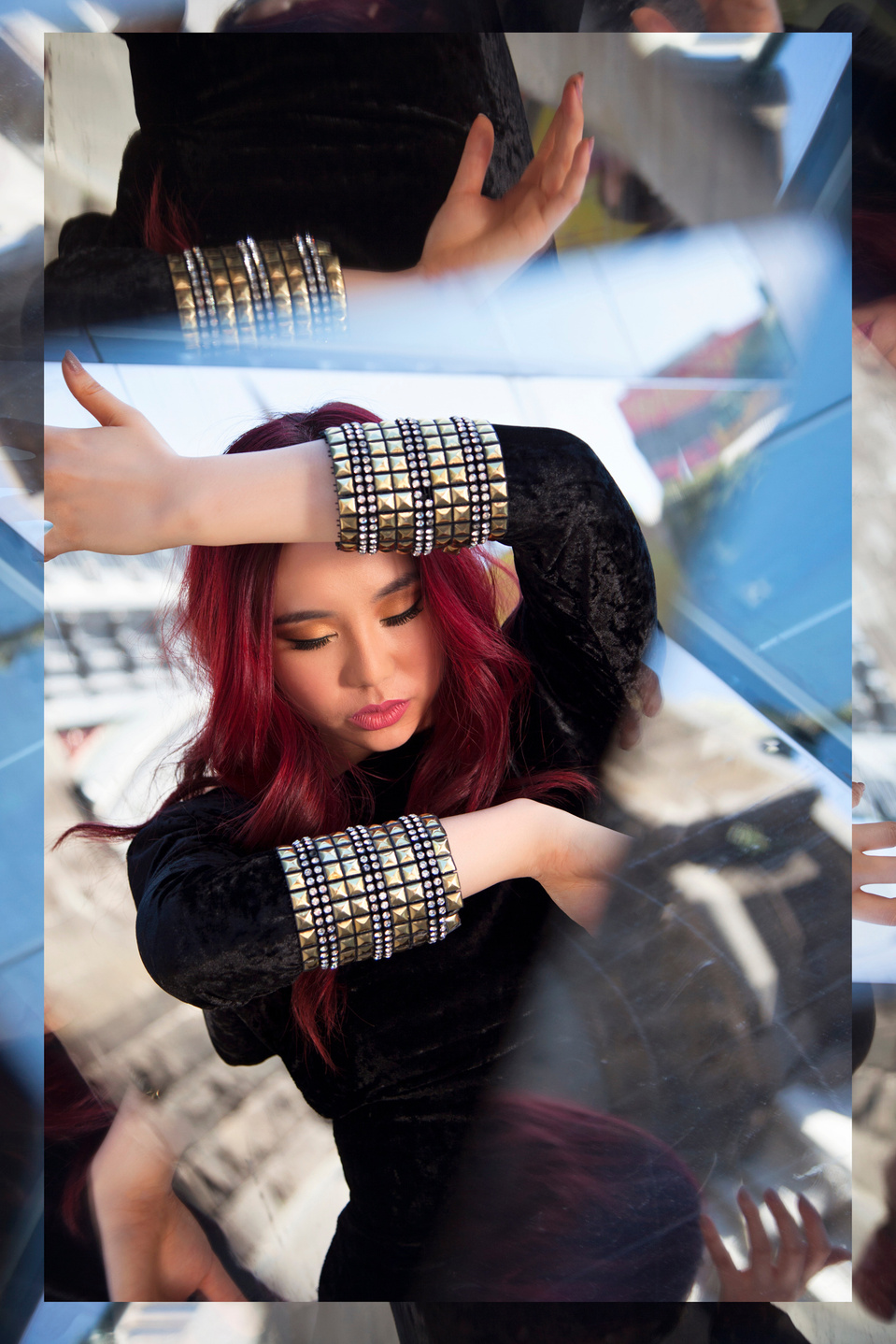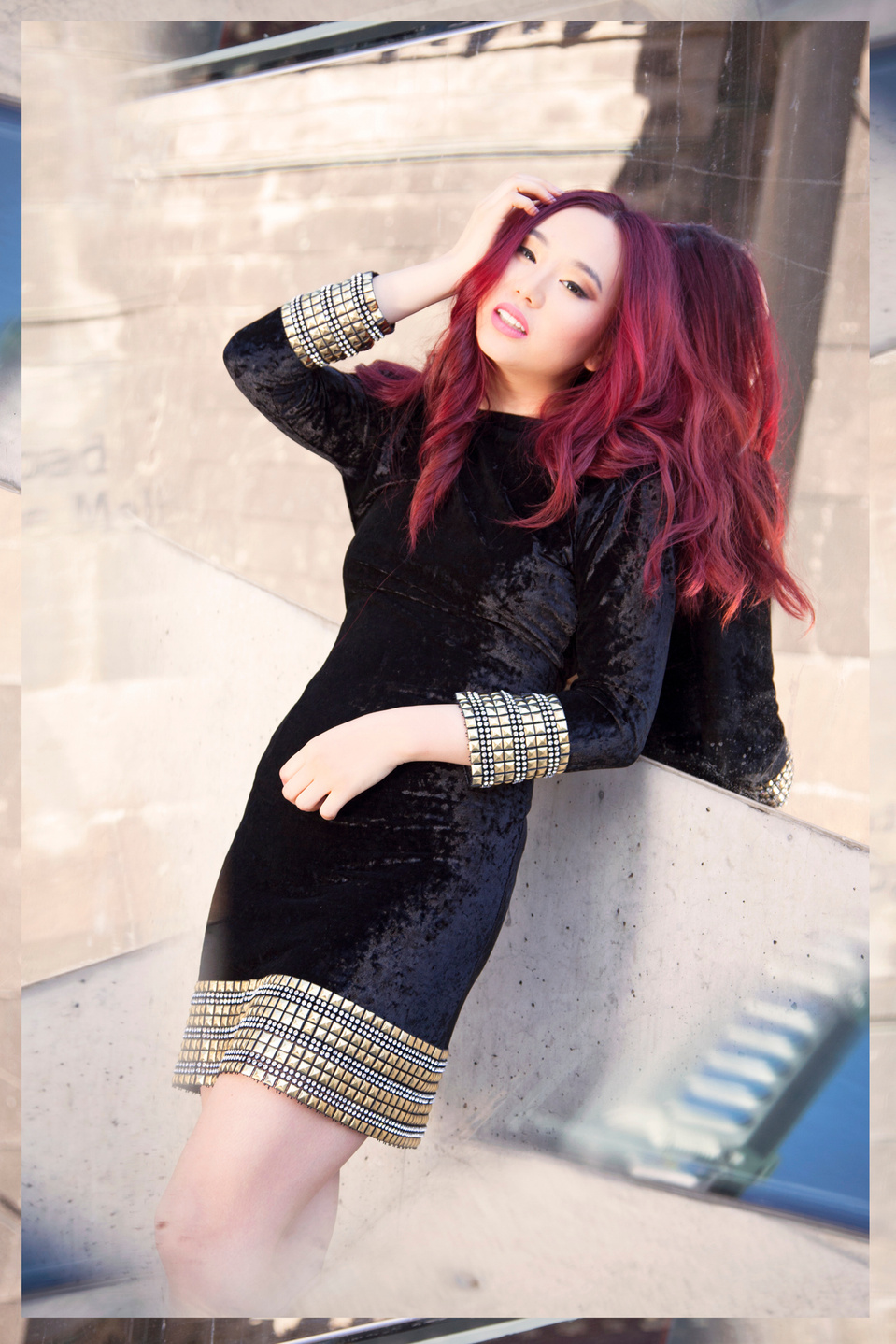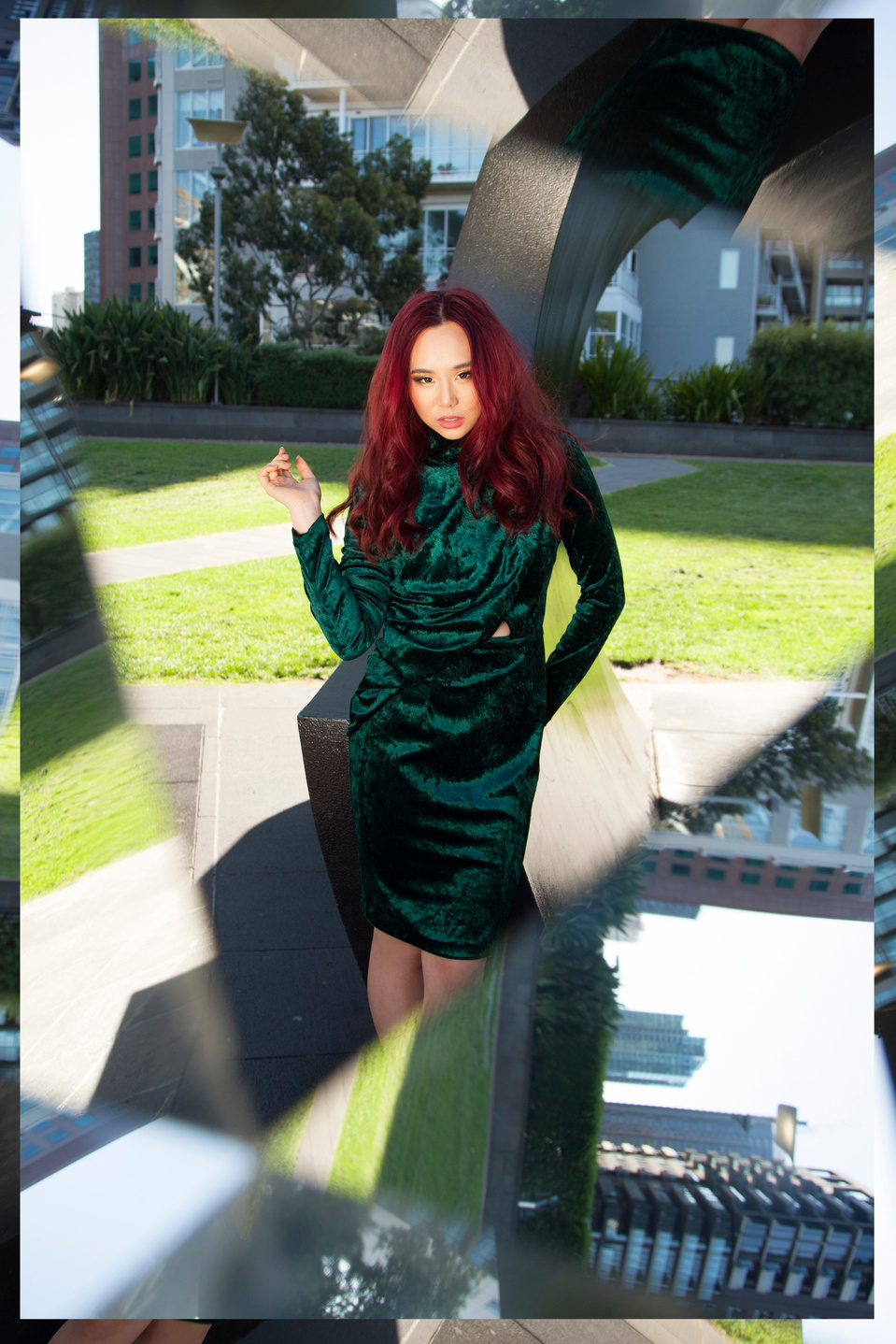 'Origami' was featured in Like a Lion Magazine's May Issue.
You can purchase Like a Lion Magazine from here.
Look out for more work from Hany and I over the next month!
model: Hany Lee
stylist: Raf Matta
designer: Rmatta Couture
makeup and hair: Madeleine Grace
assistant: Lucy Mason
photography: Kafei White