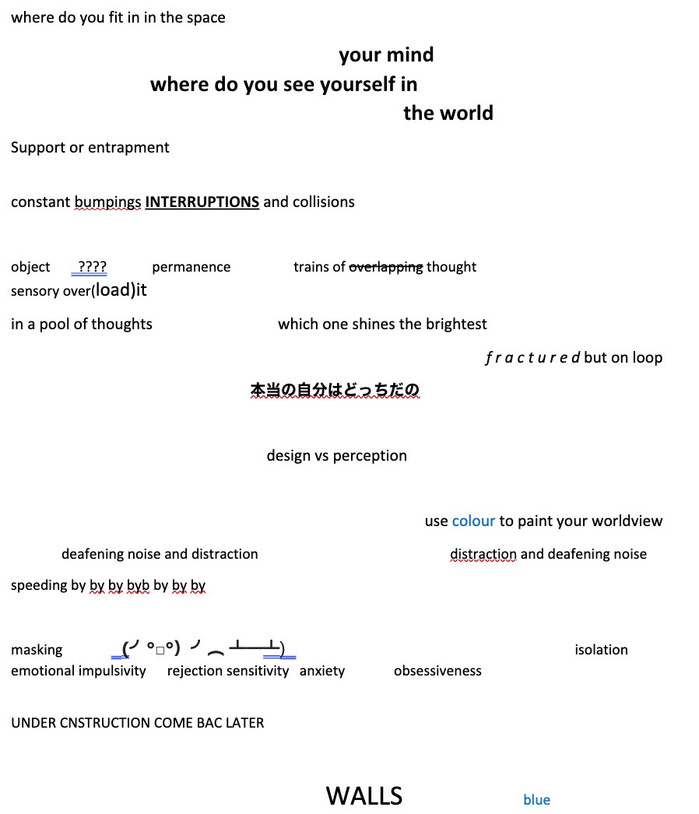 A visual and written exploration of the self, following an adult ADHD and ASD diagnosis, and coming to an understanding of neurodiversity.
Exploring the world of hyper fixations, object permanence, competing trains of thought, sensory overload, masking, emotional impulsivity and obsessiveness through the lens of architecture and urban landscape photography.
blue is presented as a hardcover book.